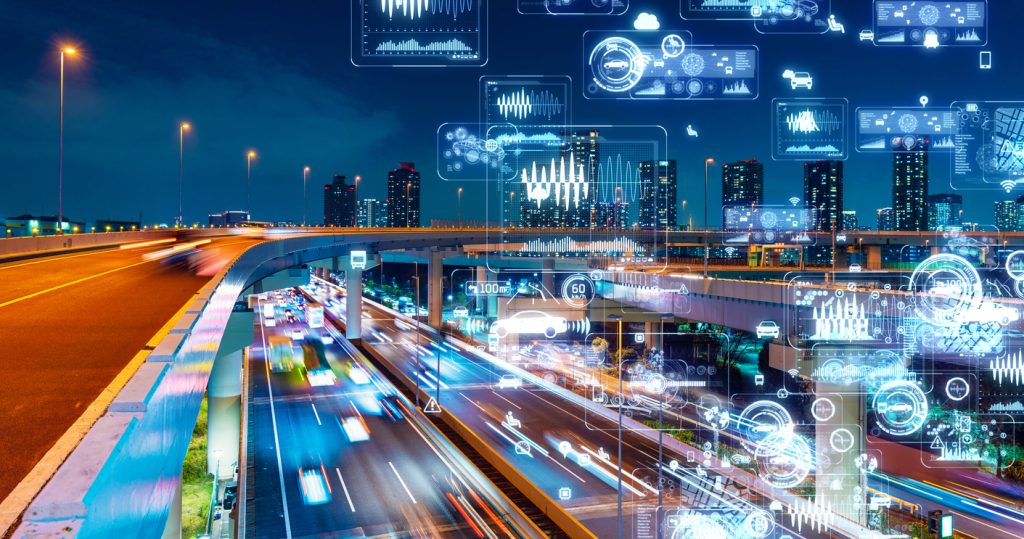 The constant growth of urbanization comes with numerous challenges including the need for better infrastructure, increased environmental protection, and improved quality of life for residents. Smart cities may be the solution urban areas need to keep up with the AI innovations and growth of the urban populations.
So, what are smart cities? Smart cities are urban areas that rely on information and communication technology to grow and improve. Their main systems are based on AI to help the city dwellers have a better life and help the city experience economic growth. From automated systems that connect transportation and energy grid systems to energy-efficient buildings and better monitoring of access to public services, smart cities should be more than just an aspiration. They should become reality! How will AI-powered smart cities make our lives better, safer, and healthier?
AI for infrastructure and traffic management
AI will play a major role in traffic management and transit infrastructure to facilitate easy access for riders to public transportation. Mobile apps will inform passengers in real-time about schedules, delays, breakdowns, and even less congested routes they can choose for their commute or transit. Based on the data gathered, AI systems can help cities modify public transport and schedules, and even establish infrastructure budgets. AI traffic management tools will rely on real-time data to predict traffic flows and space availability for drivers who want to drive and park within the city.
AI for the environment
Sustainability is key for our future, and AI will have a massive contribution in creating sustainable cities. For now, artificial intelligence tools can predict air pollution levels hours in advance. Based on large amounts of data, these predictions can help authorities make better decisions when it comes to managing pollution and finding the best solutions for the most polluted areas in a city. Furthermore, AI has a lot to say when it comes to renewable sources of energy. AI tools can help smart cities use their energy more efficiently by providing data about the way people move around the city. They can be used to control energy allocation and learn patterns of energy for an effective and cost-efficient supply of energy.
AI for public safety
AI-powered sensors and cameras can be used to monitor the city and save lives. Traffic lights and congestion data will become an invaluable source of information for emergency services looking to get faster and safer to their destination. Based on data related to accidents, cities can adopt a preventative and predictive approach regarding infrastructure and traffic. Moreover, AI tools can be used to control and even prevent crime. Sensors will be able to detect and locate gunfire locations and pinpoint the shooter's positions. Facial recognition software is already available in numerous cities. This tool helps law enforcement identify suspects based on data collected from cameras installed on the streets, in train stations, or at airports.
AI for building automation systems
Automation systems can be used to collect and analyze data regarding energy usage and consumer behavior. Through sensors installed in buildings, automation systems can help building owners track and predict peak times and areas preferred by the public, as well as get access to predictive analytics. Sensors can be installed in elevators, security systems, and lighting systems to gather data that business owners will be able to use to improve energy consumption.
AI for waste management
Waste is a threat to our entire world, and artificial intelligence is one of the best solutions we have to manage it. AI-powered solutions will be able to keep smart cities clean through innovative technologies that will allow them to identify, categorize and sort waste as soon as the trash gets into the bin. For now, AI is used at waste management facilities to sort recyclables on conveyor belts. The system uses cameras and analyzes the content using deep learning algorithms. Robotic arms are then used to pull the items from the belt and sort them accordingly. Sydney already uses AI tools for clearing waterways of plastic pollution and sorting garbage.