A lot of us think that artificial intelligence is just for robots. But as these five technologies show, AI is changing how businesses and the world work.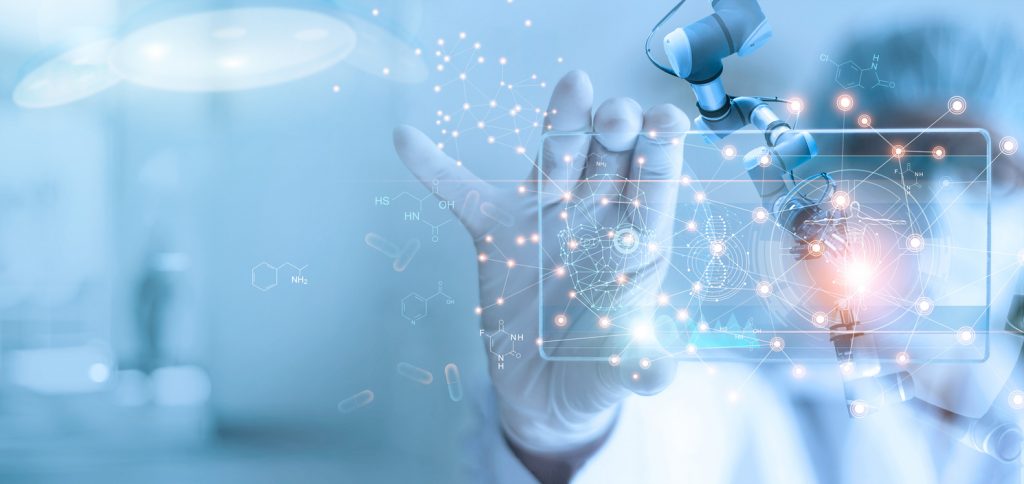 1. Rocking the Finance World
AI has been in use in the financial industry for quite some time now. There are several technologies that can bring more revenues, reduce costs, and enhance customer engagements.
Some of the AI innovations that companies in the financial industry are using include:
Machine learning
Predicting the cash flow events and then advising customers on their saving and spending habits proactively.
Getting new data sets that reflect their customer's true credit scores while also having to deal with fewer defaults.
Detecting red flags in fraudulent transactions.
Natural language processing
Identifying errors in user identification, verifying information, credit approvals, and others.
Improving capital efficiency.
Understanding customers better when they use voice search.
Deep learning
Reading and understanding claim documents, then ranking these claims according to compliance, severity, and urgency.
Creating innovative investing and trading strategies.
Computer vision
Identifying those who drive safely so they can get lower premiums.
Creating biometrics-based security for customers.
More AI leaders in the financial industry are able to introduce new products, enter new markets, as well as optimize sales and marketing better than the laggards. They are also freeing up workers by automating tasks.
Frontrunners and immediate followers are also able to reduce the number of employees, lower operating costs, and improve customer experience than those who are just starting with their AI initiatives.
2. Smarter and Faster Healthcare
In 2018, Viz.ai was given approval by the Food and Drug Administration, allowing them to market their Contact app. The app helps users determine if they had a stroke and what kind of stroke they experienced.
The app can help doctors and specialists to know what may be wrong, so that treatments can be faster and may even prevent the stroke from progressing further. This is just one of the scenarios where AI can help make healthcare a whole lot better – by accurate identification of diseases and better clinical decision support. Artificial intelligence can also help improve the communication between the doctor and his patient.
3. Makes Medical Research Faster
While there is no agreement on what constitutes medical research, it is common knowledge that medical research usually takes 17 years (from preliminary research to clinical application). AI can drastically cut down that time. A biotechnology company in Hong Kong use machine learning and AI to develop a drug that can hopefully prevent scarring in just 46 days, from design to animal testing.
The company used reinforcement learning. This AI technique does not need historical data that other AI technologies need to do their work. As such, it is great for developing new products.
4. Self-Learning
Artificial intelligence is increasingly becoming more and more self-dependent in the way they learn about the environment and how to use objects in it. OpenAI reported that having agents compete with other AI agents allows them to learn in their own way. And the learning progresses fast.
OpenAI conducted an experiment where there are two teams playing hide and seek. Learning on their own, these virtual agents progressed from moving randomly to the hiders. It developed strategies so the seekers wouldn't find them. By the next turn, the seekers would learn how to foil the hiders' strategies.
5. AI to Fight Pandemics
In December 31, 2019, BlueDot was able to issue an alert that there was a potential outbreak in Wuhan, China. If you notice, the date is way before everyone knew about the coronavirus. That's about nine days before the World Health Organization released a statement that a new deadly virus has emerged.
BlueDot is an AI platform that detected a cluster of irregular pneumonia cases happening in the area. Artificial intelligence, nevertheless, will also be useful in the following areas:
Analyzing and keeping track of the exploding data and studies on the pandemic
Automated prevention of outbreaks
Predicting how behaviors change
* * * * *
These are just the top five of the most recent innovations in the world of artificial intelligence. There are still so many more instances of these innovative concepts being made into a reality and executed by different industries around the globe. And, needless to say, there are still many more innovations yet to come, and some may just be in the developing or testing phase. When it comes to AI, it's an entire universe of possibilities.