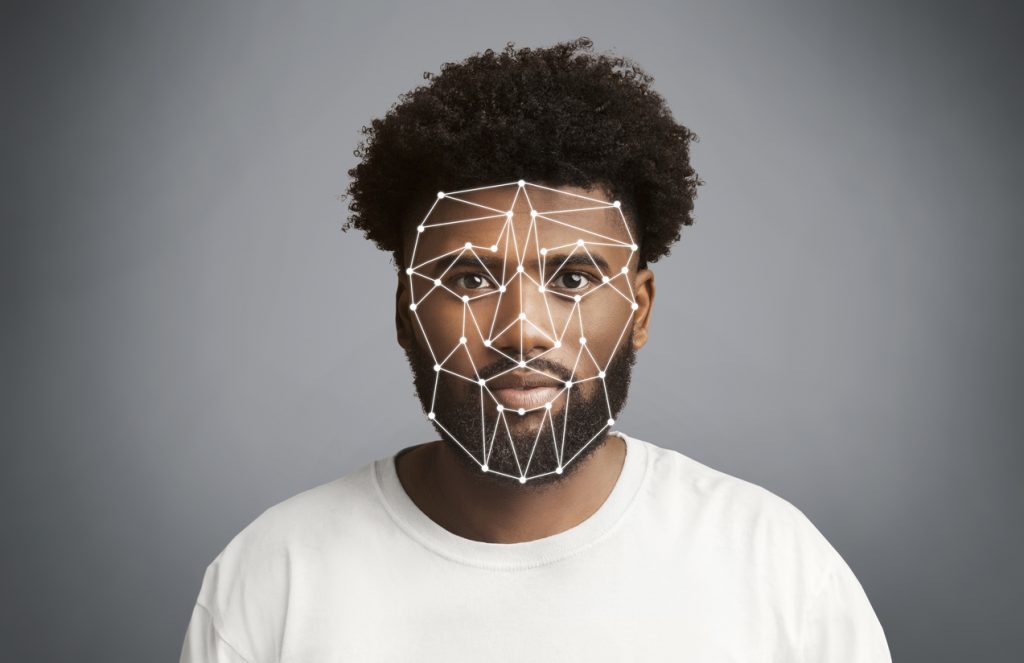 Before the COVID-19 pandemic wearing a mask would have made an individual look suspicious. Currently, almost everyone is wearing a mask, and some countries even made mask-wearing mandatory to prevent the spread of the disease.
If before the pandemic, governments were relatively satisfied with facial-recognition algorithms that failed to identify between 20 and 50% of mask-wearing people, according to the US National Institute of Standards and Technology, by the end of 2020 facial recognition reduced its error percentage to 5%.
Facial recognition developers had to adjust their technology and datasets to develop facial recognition algorithms that would prevail even for mask-wearing individuals.
Why do weed facial recognition in the first place?
Facial recognition is used to identify or verify individuals based on the geometry of their faces. These artificial intelligence tools analyze specific facial characteristics, such as nose size, the shape of the eyes, the prominence of the chin to create a person's facial map. The individual's facial signature can then be used to match it against other scanned faces from the datasets.
The police use facial recognition to identify suspects from online photographs. Immigration authorities use it at airports to identify people with electronic passports. Private companies, such as banks and supermarkets, have facial recognition systems in place for surveillance. Non-democratic countries abuse it and use it to identify protesters and monitor members of the public.
You may already use a facial recognition system as a way to unlock your phone or to tag your friends on social media. However, in this case, the AI tool compares your face with an already recorded image.
Things are a bit different when it comes to government-used facial recognition technology. This incredibly intelligent instrument is used to identify faces in the crowds by comparing them with a colossal database of profiles. If individuals are wearing masks, the system has nothing to compare the faces with. Face visibility decreases significantly and the technology loses access to important facial characteristics.
How to find a way around masks?
The main problem with facial recognition in the present is the lack of datasets with mask-wearing people. Facial recognition systems need access to databases with photos of people wearing masks to learn how to analyze their facial characteristics. Countries around the world have come up with systems to overcome the problem and allow for facial recognition beyond the masks.
The NIST's solution was to superimpose various masks over images of faces. This is the first step towards studying the effects of mask-wearing on artificial intelligence tools. This way, the facial recognition systems would learn to estimate the facial characteristics by approximating, for example, the nose's position based on visible protrusions in the mask. The initiative materialized in 500,000 masked faces of 10,000 individuals.
In April 2020, researchers decided to contribute to the creation of datasets for facial recognition systems by posting to GitHub a dataset of 1,200 pictures with people wearing masks. The photos were collected from Instagram selfies. Chinese researchers at Wuhan University contributed to the datasets with 5,000 images of masked faces of 525 individuals and 90,000 images of unmasked faces.
Facial recognition prevails
Based on datasets, facial recognition developers improved their face recognition algorithms to detect individuals behind their masks. This process facilitates identity verification and simplifies various security checks at checkpoints. The NIST's datasets allowed for an improved facial detection system and an identification accuracy of over 95%.
The Japanese company NEC has already launched its own facial-recognition system designed to identify people wearing masks. Their system is focused on analyzing the individual's eyes. Some of NEC's most prominent clients are the Met, Lufthansa, and Swiss International Airlines. The company claims a 99.9% identification accuracy in less than one second.
China's Hanwang Technology LTD also claims to have the facial recognition technology necessary to solve the mask issue. They used a dataset of 6 million unmasked faces and a smaller database of masked faces and have launched two types of recognition and detection systems: the "single channel" recognition used mostly for entrance surveillance and the "multi-channel" used for face identification in crowds of up to 30 people to identify crime suspects. The recognition rate is about 95%.
Your personal use of face recognition systems will also be improved now that Apple has decided to launch a new iPhone software for the identification of face-wearing iPhone users. However, there's a catch! The new algorithm requires an Apple Watch for accurate identification. iPhone owners who use a newer iPhone model that allows for Face ID and are already using the iOS 14.5 beta software designed to identify face-wearing users, will also need to wear an Apple Watch with watchOS 7.4 for the identification. Basically, the facial recognition system will require communication between the phone and watch. Or they can just use an old-fashioned password!