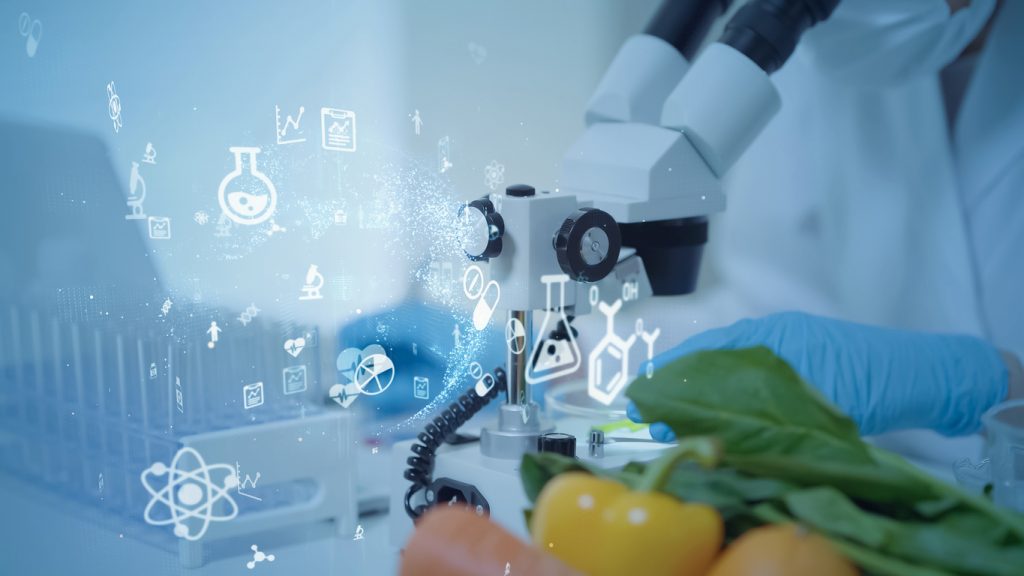 Artificial intelligence easily and steadily finds a variety of applications in every field known to us. It's no longer news that AI was the tool that helped scientists and researchers study the COVID-19 virus and discover effective drugs for the disease. In fact, AI in the pharmaceutical market has registered a sudden spike in 2020 when brilliant minds had to decode the virus and guide us toward drugs to combat the disease.
In April 2020, GSK has signed a partnership with Vir Biotechnology to accelerate the process of drug discovery for the virus using AI and CRISPR. Numerous pharmaceuticals companies are currently investing in artificial intelligence, including major pharma players like Novartis, Merck, Excientia, and Microsoft Corporation.
The pandemic has forced us to speed up AI integration into research and development and other medical fields, including the pharmaceutical sector. We have used AI to detect the virus and monitor treatments but also to develop vaccines and drugs. In other words, there is no other way but up for AI in pharma!
Growth of AI in numbers
The growth of AI in the pharmaceutical market is obvious to anyone looking. The AI in the global pharma market is expected to grow from $934.56 million in 2021 to $1.236 million in 2022. Looking further into the future, statistics estimate that AI will reach the value of $9,241 million in 2030 at a compound annual growth rate of 29.4%.
In terms of revenue generated through AI-based solutions in this industry, the predictions are that 2022 will bring $2.199 billion at a compound annual growth rate of 21.94%. Between 2013 and 2018, AI alone has seen more than 300 deals with a total investment of $7.2 billion. The pharmaceutical industry attracts the most AI-related funding, with programs run through partnerships and collaborations.
Innovation is the North Star of the pharma industry, the engine that keeps businesses afloat and allows them to push boundaries and identify new opportunities for discovery and growth. The United States leads the way in terms of revenue share in pharma at 78.2%, and it is followed closely by Europe. However, no one would ever dare eliminate China from the race, a country determined to become the market leader in the years to come.
The impact of AI in pharma
There is absolutely no doubt that pharmaceutical companies that want to have a competitive advantage and position themselves as leaders in the market need to invest in and utilize AI in their research, development, and processes. As a matter of fact, it is estimated that more than 60% of the healthcare companies in the world will implement AI technologies by 2030.
More than 80% of the current use of AI in pharma is attributed to drug discovery, clinical trials, and real-world evidence. The major companies in the industry work now together with AI companies to accelerate and enhance the drug manufacturing process and discover new drugs for both old and new diseases. 2020 has seen an increased interest in the small molecules segment due to the importance of small molecule drugs like aspirin and diphenhydramine in the prevention and treatment of a disease.
Pharma players like Pfizer, Sanofi, Bayer, AstraZeneca, and GSK are either collaborating with AI companies or acquiring AI technologies. Investments at this level can only fuel the growth of AI in pharma and open the doors to new pharmaceutical discoveries. Drug discoveries and clinical trials will keep AI busy in the decades to come, but so will biotechnology, large molecule drugs, and diagnosis.
AI technologies for innovation in pharma
Big data and deep learning lead the way toward innovation and discoveries in pharma. AI has offered pharmaceutical companies the possibility to process fast and accurate years of clinical data and find patterns and gaps in their current practices. Deep learning was the dominant segment, with a market share of over 33% in 2020. AI technology allows for improved prediction of various health conditions and can efficiently identify diseases. Deep learning technology is already used for procedures such as cardiovascular disease and sepsis and plays an important role in diagnosis and prediction.
Furthermore, AI can correctly map patients for clinical trials and help identify the necessary resources providing cost-effective and time-saving solutions for pharmaceutical companies willing to include it in their processes. For example, Pfizer already uses AI tools to identify drug targets and accelerate drug discovery while reducing drug development costs.
The drug discovery segment has covered around 80% of the market share in 2020. AI tools are increasingly used to develop new medications and repurpose existing drugs and molecules. In the next two to three years, the impact of AI will continue to make itself noticed through improved drug discoveries, faster clinical trials, and approval of new and repurposed molecules. In the long run (the next five years), pharma can save up to $50 billion at a medium level of investment in AI.