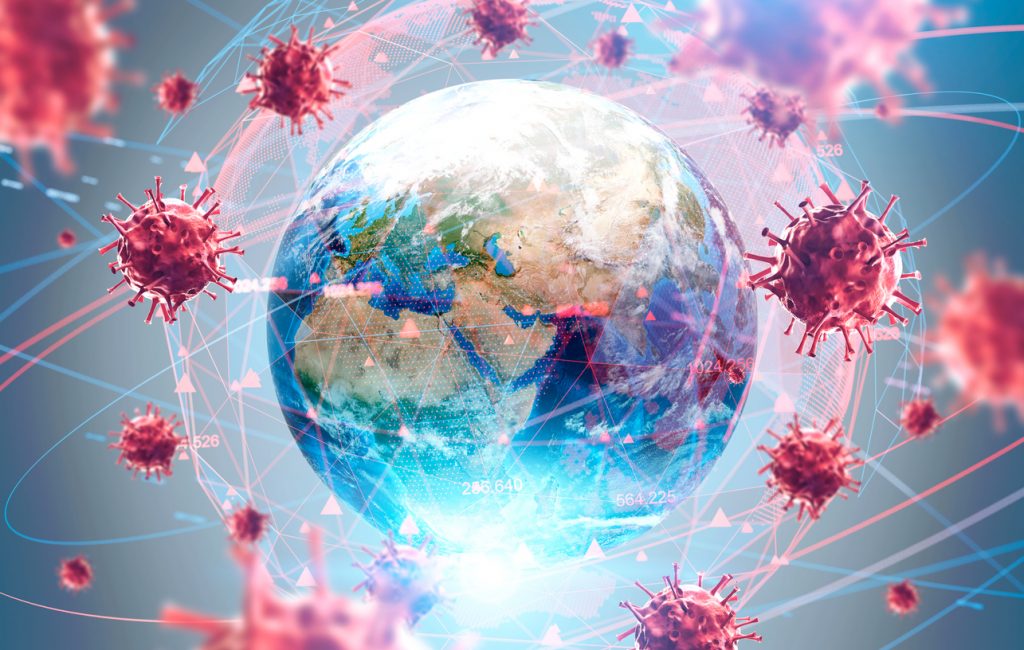 Understanding the way Covid 19 spreads is of utmost importance for scientists and governments who are trying hard to contain it. Artificial intelligence plays a paramount role in collecting and analyzing the wealth of data available. AI tools have been used to collect and go through huge amounts of data on individuals' movements to facilitate the identification of the next possible hot spot for the virus and allow authorities to intervene early.
AI used for predictions
One of AI's most important missions in the war against COVID 19 is tracking how and where the virus spreads. The systems analyze social media, web data, and other metadata to predict new outbreaks of the virus. BlueDot, a Canadian health monitoring company, managed to warn its clients about the inevitable outbreak that was to happen on December 31 based on artificial intelligence technology. They achieved this using an algorithm that analyzed data collected from international news reports, forums, blogs, and public health announcements. Their AI tool has accurately predicted the route of the outbreak.
John Hopkins University is using Twitter to collect real-time information about new cases and their locations. Data can be extracted from browsing patterns, keywords in private messages, and retail purchases too. Artificial intelligence machines can go through all that and much more to detect signs that no human would be able to notice.
With AI tools that allow to model and predict outbreaks, authorities learn how to prepare and, more importantly, how to best treat the virus locally. Governments can collect the necessary resources according to the locations where the virus takes the fight next and can identify how to improve treatment to better manage the situation.
AI allows for a global view of geographical trends and helps governments build up a clear picture of how the virus should be tackled. Governments already have access to colossal amounts of data that can be used against COVID 19. Working together and using artificial intelligence to go through the data is one of the few ways the pandemic can be stopped.
AI used for surveillance
China uses over 350 million surveillance devices at airports, underground stations, and even in the streets. Facial recognition cameras were widely used and drones were flying in swarms to remind people to wear their masks and return home. Infrared temperature scanners are used to help contain the spread of the virus, and new AI technologies allow authorities to track, store, and analyze individuals' travel histories and their medical conditions. Imagine the heaps of data collected in China as a tool to fight the spread of the virus!
Moreover, China uses deep learning, the technology that powers facial recognition, to diagnose infected people faster. Integrated into their CT scan analysis, this AI tool speeds up the process of detection and allows for more effective monitoring of the disease.
South Korea uses apps to track cases and the route infected people have followed, but surprisingly enough these are private apps. Users who access Coronamap.live have instant access to known cases in their vicinity. The government uses the apps to identify and disinfect the places where the virus spreads to numerous persons. South Koreans receive alerts about confirmed cases and where and when the suspected infected people have been in a specific spot.
Some countries have launched mobile apps based on data obtained from health and transport authorities to provide lists with people sitting near a COVID 19 infected or soon-to-be-infected person.
AI has also been used for drug discovery! The researchers working for Exscientia Ltd. have managed to sequence the gene of COVID-19 in just a few weeks due to access to artificial intelligence technology.
Currently, many researchers use AI to predict where COVID 19 will hit next. The technology will only continue to evolve, and it will do so rapidly to keep up with the many challenges humanity is going to face as a result of pandemics, climate change, and natural catastrophes.