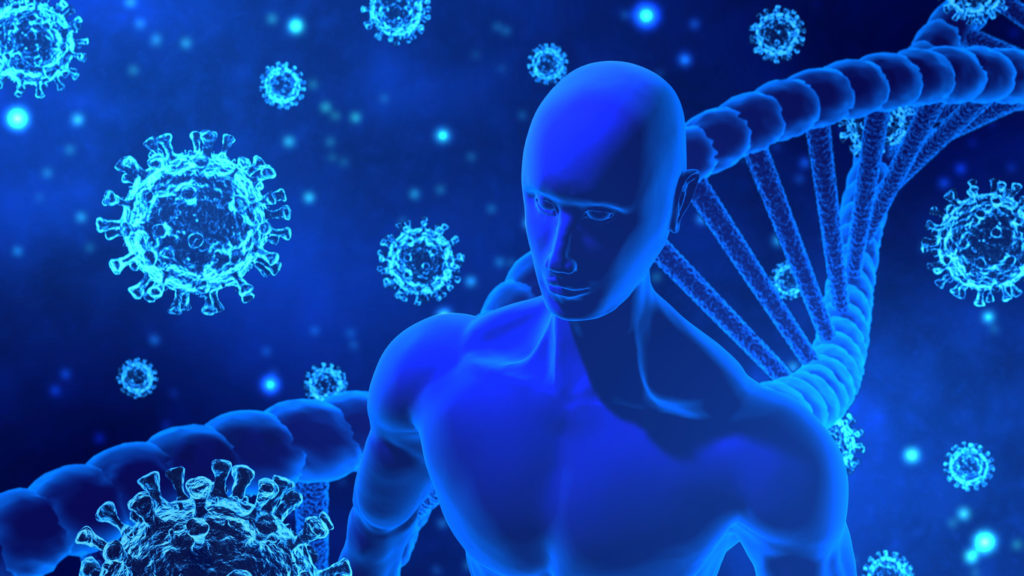 The spread of the COVID-19 pandemic caught many governments off-guard. As the virus took hold of the world, governments needed to act fast to protect their citizens. Leaders turned to AI tools to find ways to accurately assess the situation and combat the spread of the virus. This crisis determined an increased demand for artificial intelligence techniques and advanced analytics to improve the decision-making process.
The world was already used to machine learning systems, and AI was already part of its life. But the pandemic couldn't wait for the usual process behind the development, validation, and production stages of AI machines. It needed new AI instruments fast! In a matter of days! This imperious need for fast solutions accelerated the development process of AI systems and led to increased attention to the field of artificial intelligence. For example, in the US, PwC built a SEIRD (Susceptible-Exposed-Infected-Recovered-Death) model of COVID-19 progression for all states in only one week. The model was based on agile data science methodologies.
IT leaders know the world needs AI now more than ever and they are investing capital to meet the demand. According to a survey conducted by Algorithmia, if before the pandemic over 100 IT executives were already investing at least $1 million annually on artificial intelligence and machine learning, 50% of respondents are planning to spend more on AI/ML technology in 2021. Moreover, considering the current climate, their focus will change from financial analysis and consumer insight to cost optimization and customer experience.
The number one priority right now: healthcare
Healthcare is now on everyone's mind and the world needs to collaborate to overcome this crisis. Humans need to learn how to work with artificial intelligence to obtain accurate and, most importantly, fast answers and results. Currently, machine learning is used to condense medical research from decades into months to help scientists create a vaccine.
Governments spend colossal amounts of money to develop AI techniques to improve the decision-making process. While machine learning handles past data, artificial intelligence takes things to the next level and helps with problem-solving. Scientists work together with AI to speed up research about COVID-19 and to develop a treatment.
Artificial intelligence is already present in the medical industry. Radiology benefits from more accurate diagnostics due to AI while surgery can now be done with the assistance of robots. AI can help healthcare professionals improve and reduce the costs of medical care. COVID-19 has moved the attention to the need to improve the medical system and invest more in AI-based healthcare.
Telemedicine is becoming more and more popular. The pandemic forced physicians and doctors to limit the risk of exposure for their patients and themselves and determined them to use telehealth. According to Tata Consulting Services, 86% of top healthcare organizations are already using artificial intelligence and plant to invest $54 million more in 2020.
Communication and tracking reinvented with the help of AI
The pandemic proved that communication is key for efficient crisis management and AI has a lot to offer in this sector. Due to artificial intelligence, it is now easier to communicate and track the spread of the virus. AI tools contribute to identifying the place where a person is likely to have caught the virus and what places they have visited. Machine learning uses data not only to analyze the past but also to predict future actions. Medical professionals and organizations worldwide use AI tools to map the virus and recognize patterns in a matter of hours or even minutes.
Artificial intelligence has proved to be highly efficient when it comes to collecting, processing, analyzing, and interpreting data. Businesses can become a lot more productive if they adjust themselves to the new rules and a climate of quarantine and social distancing. AI tools facilitate an environment of communication in a world of distancing and contribute to better safety protocols and regulations.
China has proved that autonomous vehicles are no longer just a fun way to get around cities. Autonomous vehicles played an important role in managing the crises and limiting the spread of the virus. Driverless vehicles have been present in cities and hospitals across China to limit exposure to COVID-19. They have delivered medical supplies and food to healthcare professionals and the public in infected areas. Moreover, self-driving vehicles have been used to disinfect hospitals and public surfaces.
The world will soon follow China's example and invest more to create smart societies where AI and robot services will become the rule and not the exception. Because we cannot allow for a second pandemic to catch us unprepared!