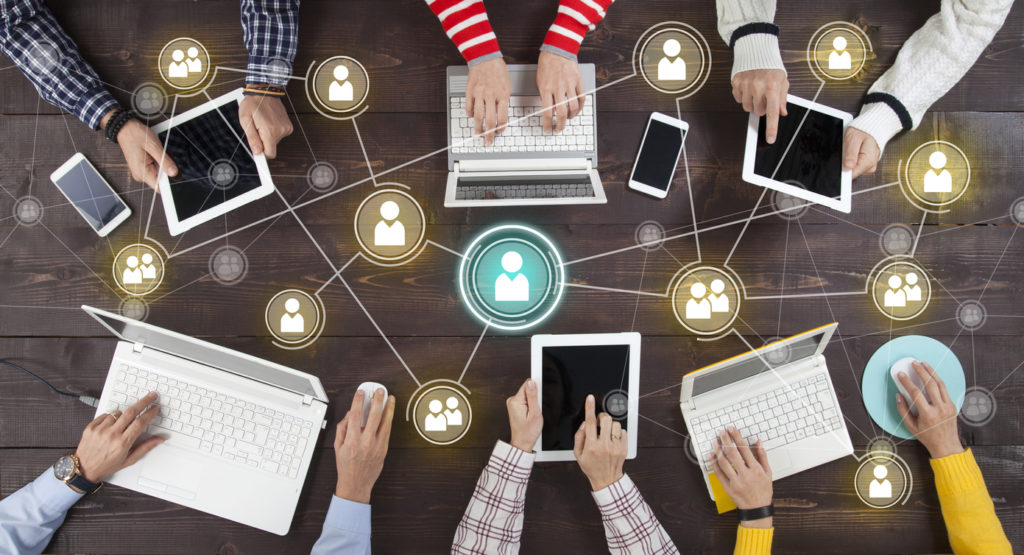 More and more businesses rely on social media to build their audience and drive engagement to their brand. Social media has brought the world to our fingertips and is the fastest way to convert prospects into leads and sales! Brands embrace AI tools to increase their customer base and number of sales while reducing costs otherwise incurred by social media creation and management. Artificial intelligence is a game-changer for businesses that use social media as their ambassador into the world.
Companies worldwide take advantage of everything social media platforms like Facebook, Instagram, and Twitter have to offer. AI tools intermediate a better interaction between businesses and potential customers allowing instant connections with a single click. Customers have now the possibility to manage their notifications related to the advertisement, posts, and recommendations they receive. AI products allow for customized client exposure and better business plans for companies.
AI allows for a more targeted advertisement
Due to the introduction of facial recognition and natural language processing (NLP), companies worldwide establish more efficient business strategies and market their products to the right potential clients. Facial recognition allows for computers to scan and identify a wide variety of images – from the sea and the sun to the faces on social media. Currently, 80 percent of marketers take advantage of visual assets to create better marketing strategies on social media, and 75% of them confirm their social media marketing strategies have paid off and resulted in increased traffic.
Armed with these AI tools, businesses have the possibility to search images related to their brand and use them to generate more engagement on social media channels. For example, Facebook uses facial recognition to allow tag suggestions. Tagging is rather useful for businesses looking to gain reputation by targeting customers. Moreover, AI tools like social network graphs allow for in-depth access to data about customer behavior. The knowledge about customer behavior will lead to efficient social media strategies and eventually to higher conversion rates.
AI delivers accurate and useful social insights
Artificial intelligence tools prove to be very efficient when it comes to measuring brands and trends on various social platforms. With the right AI instruments, companies can now measure and improve their brand equity, as well as identify customer trends. Moreover, AI tools that analyze and interpret the data gathered from social media platforms allow for a better understanding of the target audience and, more importantly, for the possibility to predict or forecast customer behavior. And this is key for any business!
Once businesses add AI tools to their marketing plan, they get access to instruments that allow for accurate analyses of data points, like demographics, visitor locations, etc. Based on the gathered information, AI recommends content to be targeted to the visitor and comes up with the most appropriate offers for them. In addition, artificial intelligence analyzes each and every single activity that takes place on a company's website, an action that would otherwise be impossible for marketers. With an in-depth analysis of their website, marketers get information regarding the traffic levels of certain sections of their site, as well as reports regarding the overall site performance.
AI makes recommendations for an improved engagement
Artificial intelligence can also help with content curation. In other words, AI can provide the right tools to help marketers post relevant and engaging content. Having access to an ocean of information gathered from your target audience, AI shapes the content your visitors want to see. Artificial intelligence collects various data like customer preferences and choices, the recent things they read and the answers they provided to certain questions related to a product and then use it to curate your content accordingly. AI's content recommendations prove to be incredibly useful to deliver relevant content at each phase of the sales funnel and save hours and hours of hard work for marketers. This leads not only to increased traffic and conversion but also to a decrease in management time and costs.
Another useful tool that AI has brought to the world of social media platforms is social listening. This AI technique allows businesses to monitor their social media channels by analyzing conversations and identifying patterns. Of course, we are not talking about listening to whole conversations but targeting for brand mentions in various discussions or customer feedback. Social listening will gradually replace surveys and interviews for a faster, cheaper, and more efficient way to get access to information for marketing purposes.