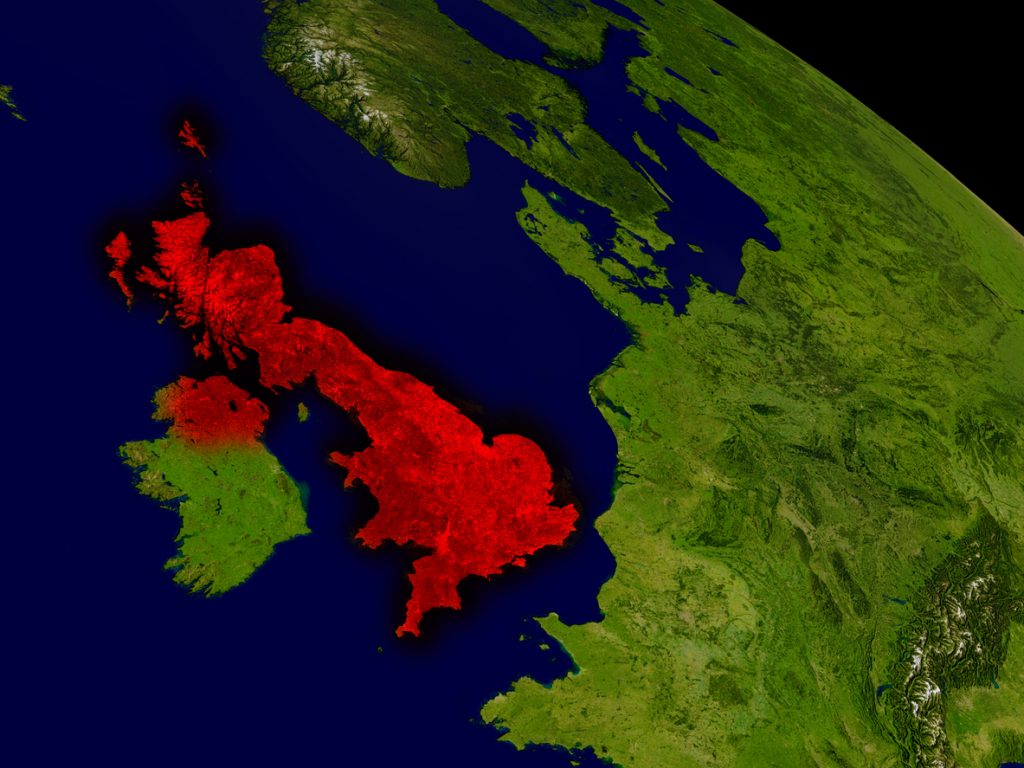 UK has strived to be a global leader in the universe of AI launching several initiatives and plans to encourage, promote, and develop AI technologies, as well as their integration into various sectors. Currently, the UK is ranked third in venture capital investment into AI companies and houses third of the AI companies in Europe.
However, according to a recent IBM study, the UK is falling behind in deploying AI. There is a significant gap between the UK and the other two global leaders, the US and China, especially when it comes to the adoption of AI by businesses. Despite strategies and massive investments, both private and public, companies in the UK find it difficult to keep up with the rhythm of businesses in the US and China, in terms of actively deploying artificial intelligence. 
The UK's AI strategies and initiatives
From our smart homes and cars to volcanic eruption predictions and weather forecasting, AI is becoming omnipresent in our lives. We have voice recognition in smart speakers, advanced disease diagnosis, and driverless cars. The benefits of including AI in our daily lives seem to be endless.
If we take a look at the country's AI strategy, things sound promising, and a leadership position in the global market doesn't seem a far-fetched idea. The UK has a ten-year National Artificial Intelligence strategy to help companies exploit the latest technologies to improve people's lives and public health and combat climate change.
The UK is ensuring support for postgraduate learning and retraining in AI fields and encourages students to take the path of AI innovations and technologies. The government has introduced a joint Office for AI (OAI) and UK Research & Innovation (UKRI) programme and has launched a National AI Research and Innovation Programme and published a collaborative review with UKRI about the accessibility and capability of computing power for UK researchers and organizations.
Why is the UK falling behind in AI?
The UK has the necessary strategies, initiatives, and investments to sustain its global leadership in the world of AI. So why is the country falling behind and has its top position threatened by other countries? The main reason is that businesses have failed to implement artificial intelligence into their workflow and operations. The biggest impediment is considered to be the lack of AI skills and associated business knowledge. 
One-third of British businesses have managed to accelerate their use of artificial intelligence in the last two years, which doesn't sound as promising, when compared to the European average of 49 percent. Europe and countries from other parts of the world may not have as many start-ups and an innovative tech sector as the UK has, but they sure know how to exploit the technology they do have.
Furthermore, IBM concluded that 35% of British companies have integrated AI into their operations, and 42% are exploiting it. Adoption is growing but is the pace fast enough to catch up with the rest of the countries and eventually leave them behind? Italy and Spain are leaders in terms of AI adoption with 57 percent and 56 percent respectively, with the biggest increase happening in the last two years. France and Germany are also determined to make it on the podium with 49 percent and 46 percent.
Another IBM study suggests that UK employers find it difficult to find workers with adequate AI skills, including software engineering, programming, and problem-solving. Paradoxically, the respondent British firms claim that they plan to use artificial intelligence to overcome these skill obstacles. 40 percent of the businesses say they will use AI to retrain the workforce, while 59 percent will choose to use AI systems to automate manual tasks.
How can the UK cover the gap and position itself ahead of the "competition"?
The recent National AI Strategy should help companies transition to AI technology and the economy to center itself around artificial intelligence. By now, it is obvious that AI is going to play an essential role in economical growthand add value to the business sector.
Unfortunately, businesses seem to remain stuck in their old ways and refuse to retrain their workforce to open up to the advantages AI has in store for them. Less than 46 percent of the UK leaders consider retraining their current employees a good idea while 59 percent of the workers are open to learning AI skills and readjusting the way they do their job. However, only 18 percent of employees are actively learning new AI skills.
The UK has the means and strategies to catch up with the competition and reposition itself as a global leader in AI. Nevertheless, this can only happen when business decide to shed their old know-how clothes and embrace new technology. The fear that AI will steal jobs is not justified as long as retraining workers is part of the plan.
The main problem is getting AI projects beyond the proof-of-concept stage and into production. The solution is educating the workforce, opening them up to innovation, and allowing them to work together with AI technology for a smarter tomorrow and a brighter UK.