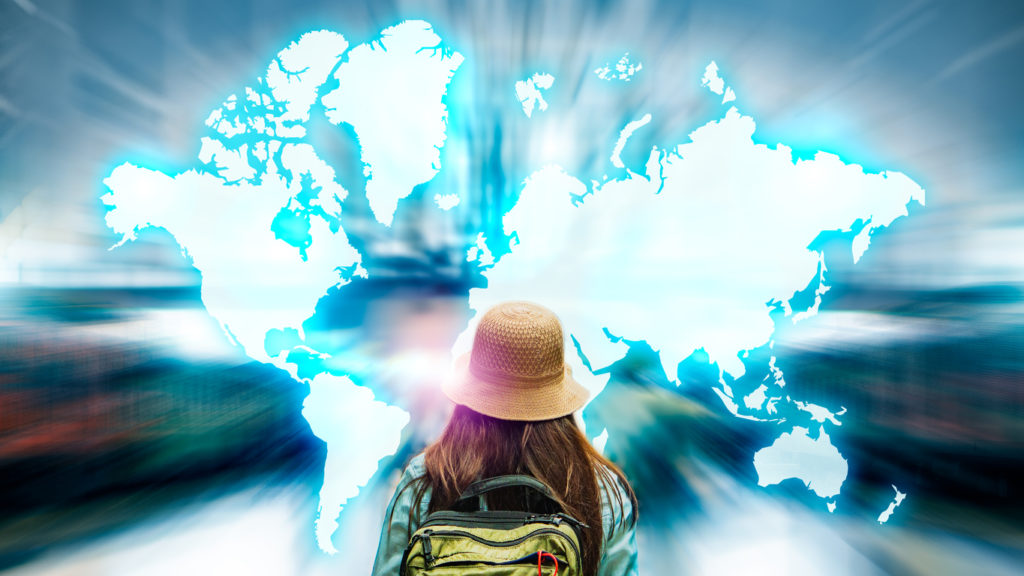 Artificial intelligence is taking over the world by reinventing the way we do business. Constantly improving and innovating, AI becomes a reliable and appealing business solution for companies worldwide. Whether we're talking about the gaming industry or the medical industry, AI is a game-changer. And this applies to the travel industry too! Artificial intelligence plays an important role in taking travel businesses to the next level, increasing their reach, and boosting their turnover.
AI is responsible for transforming the travel industry into a customer-focused experience. Due to AI technology and tools, travel businesses can now gather, analyze, and tailor colossal amounts of data to provide personalized travel experiences. Artificial intelligence has a massive impact on the travel industry. More and more travel businesses understand AI's importance and rely on its tools to deliver improved customer service for increased customer engagement.
Here are several current AI tools that contribute to a successful travel business:
Chatbot customer assistance for an increased number of conversions
The world of travel keeps spinning round and round and never sleeps! That is why successful travel businesses make sure their customers have access to 24/7 assistance. However, since a 24/7 staff requires a considerable investment, artificial intelligence saves the day (and the night!) with ultra-polite and customer-oriented chatbots. Chatbots are designed to provide on-point online customer assistance both on social media channels and through instant messaging applications.
Based on an extensive collection of data and algorithms, chatbots respond to questions and provide accurate information to customers 24/7. Because customers move faster and need even faster answers to their questions! And a high rate of solved online queries eventually leads to a boost in your travel business' number of conversions!
Dynamic pricing for an increased booking activity
Savvy travelers are already familiar with the concept of dynamic pricing. They apply it to the most important aspects of their journey: plane ticketing, hotel booking, and vacation packages. Basically, flights and hotels vary their prices depending on certain factors, like time of the year, empty seats left, last-minute cancellations, etc. Artificial intelligence allows travelers to follow the price fluctuations for their travel needs and search for the best time to make their travel arrangements.
Although it may seem that AI tools benefit only travelers, the truth is this is an advantageous system for travel businesses too. Price fluctuation instruments that provide predictive analytics enhance the customer experience which eventually leads to a higher number of conversion and an income boost for businesses. For example, hotels that embrace the concept of dynamic pricing have the possibility to forecast fare prices and modify their rates accordingly. A fair pricing approach eventually leads to an improvement in demand forecasting.
Efficient data collection and analysis for better business plans
AI technology has the impressive ability to collect, process, and analyze vast amounts of data to help travel businesses establish their customer base, business strategy, pricing and so much more. Based on comprehensive data gathered through AI tools, hotels and airlines can draw an accurate conclusion regarding their customer preferences.
While humans would require months or even years to sort through customer feedback, reviews, and polls, vital for the constant improvement of travel businesses, AI instruments allow for fast and efficient data analysis and interpretation. Through the innovations of artificial intelligence, the participants in the travel industry get a clear picture of their customers, in real-time, without the risk of errors. Based on this information, a travel business can come up with an improved business plan that will eventually lead to a boost in its conversion number.