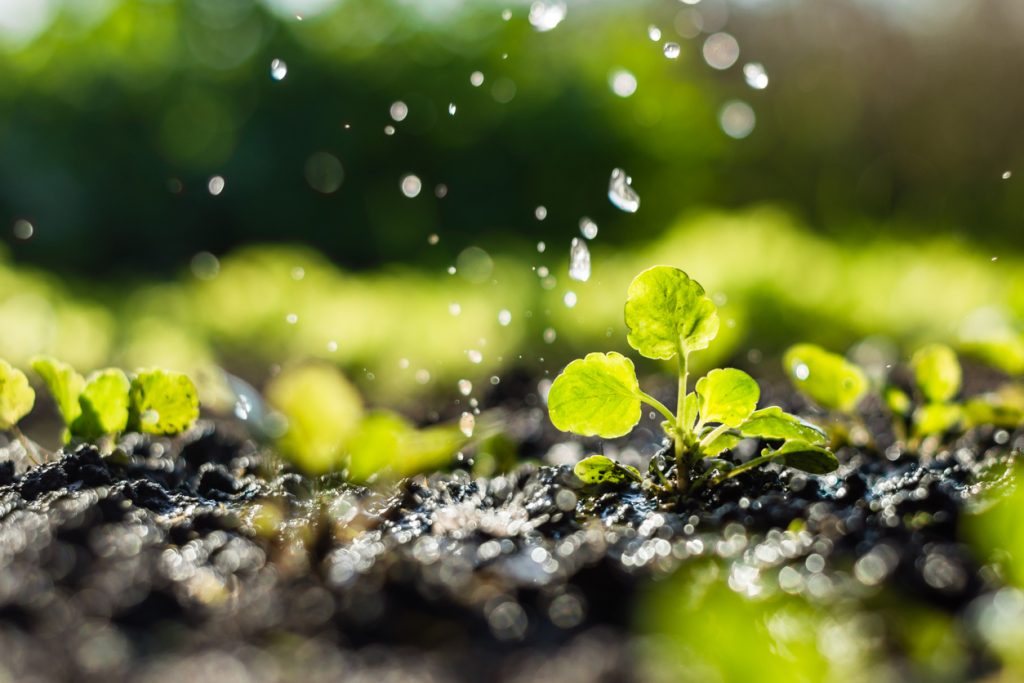 Just like any other major sector, agriculture is expected to improve and earn a lot following the use of artificial intelligence (AI). And we're not the only ones who think that. According to BI Intelligence Research, global spending on smart agricultural technologies, including AI and machine learning, is estimated to triple in revenue by 2025, reaching $15.3 billion. Furthermore, spending on AI alone in agriculture is predicted to grow from $1 billion in 2020 to $4 billion in 2026. So, how is AI helping crop growth?
Agriculture is probably one of the riskiest activities one can invest in. Farmers depend on the caprices of the weather, among other things, and they often have to deal with crops affected by diseases. Add to this a pandemic and suddenly agriculture is at risk of yielding a lot less than estimated. If you consider the growing global population, urbanization, and ever-changing consumption habits, you could wonder why would one want to become a farmer? The risks are immense. And traditional agriculture is no longer enough!
AI for predictive analysis
AI technologies and systems excel at capturing and analyzing data that proves to be a real game-changer for farmers. Predictive analysis allows farmers to collect and process more data significantly faster than before. Data captured by smart sensors and drones provide access to real-time video streaming and allow agricultural experts to combine in-ground sensor data of moisture, fertilizer, and natural nutrient levels to analyze growth patterns for each crop. Combing through massive data sets, machine learning technology can help farmers optimize their crop yields. They can indicate the most suitable crop varieties for the season and even identify the best planting times and locations.
AI-powered tools can predict the best time to sow and harvest and provide access to useful information on soil health and fertilizer recommendation. The weather forecast is already in the trustworthy hands of artificial intelligence, and it has already dramatically changed the way agriculture is done in many parts of the globe. Moreover, predictive analytics can help farmers know the potential yield rates of a given field before the start of the vegetation cycle using AI technology.
AI for price forecasts
AI allows farmers to simplify crop selection and identify the profitability of their crops. Moreover, AI has opened the door to better understating yield rates and quality levels of crops. It helps agricultural organizations and farmers predict total volumes produced and establish pricing strategies for each crop. AI can also find its place in irrigation management allowing agricultural enterprises to optimize their irrigation systems, calculate the optimal amount of water a field or crop needs to deliver an acceptable harvest, and save money in the process.
One of the farmers' biggest concerns is the price fluctuation of a crop. Prices tend to be unstable in agriculture which makes it hard for them to plan a production pattern. However, with the help of AI, agricultural experts and farmers can now access data that allows them to analyze the total demand for a crop and determine their price strategy. Using AI, farmers and agricultural companies can identify the demand level, future price patterns, type of crop to sow, etc. The use of AI in agriculture proves to be a cost-effective solution that helps farmers save millions of dollars a year in lost revenue.
AI for crop health
AI is already revolutionizing the way we do agriculture giving us the tool of precision agriculture. Precision agriculture is based on AI systems that allow farmers to detect diseases in plants, pests, and poor plant nutrition. Moreover, AI can be used from the first stage of a plant: the seeds. Based on data on plant growth, AI can help produce healthy crops adapted to the current weather conditions. Moreover, AI technology is proving to be a useful tool in detecting and targeting weeds and helping farmers decide what pesticides to apply to avoid contamination and help produce a healthy crop.
Intelligent sensors combined with visual data provided by drones allow farmers to have access to information about the infected areas of their crops. The next step is for machine learning algorithms to take over and indicate the best mix of pesticides that needs to be applied to prevent the spreading of the disease. Furthermore, AI can now be involved in delivering pesticides to the crop using robots that can accurately monitor and spray pesticides on the plants, contributing to a significantly lower volume of chemicals necessary for healthier plants.