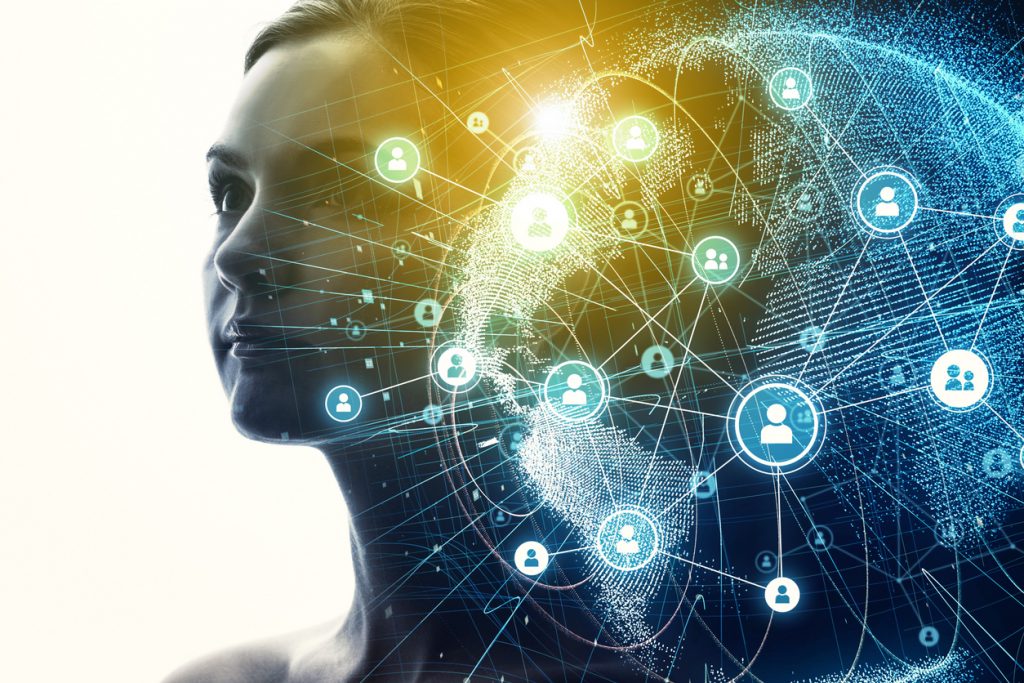 If there is one thing artificial intelligence is widely known for is its extraordinary ability to go through massive amounts of data. AI is widely used to analyze big data, identify patterns, and predict outcomes. Big data analysis is no longer an issue for humans due to the invention of machine learning and artificial intelligence tools. However, can AI predict human behavior and reactions to certain decisions? It already does.
It all begins with profiling
Many of us have already heard about profiling. Profiling is used to analyze certain aspects of an individual's personality, interests, habits, and behavior. It is based on artificial intelligence tools that process personal data and analyze it according to their final scope. Thus, profiling helps decision-makers to predict the behavior of the public. The personal data is gathered from internet searches, but also social networks, shopping habits, video surveillance systems, and the Internet of Things.
Based on the personal information collected, artificial intelligence tools manage to deliver classifications of people into different groups or sectors. Consequently, companies and authorities using such algorithms can identify personal preferences and behavior and make informed decisions.
Let's take, for example, social media. 49% of the human population has a social media account and Facebook seems to be the king of them all. While we initially create our Facebook account just for posting photos, eventually we will be "dragged in" a vortex of suggestions and recommendations. From shopping and restaurants to events and various campaigns, the algorithms behind Facebook excel at suggesting things to do and places to see.
As expected, these recommendations are personalized according to the individual's history of likes and dislikes. The suggestions need to be as accurate as possible for the individual to actually follow through and materialize them into actions.
So, can AI predict human behavior and our reactions to certain decisions? Yes, it can. Thanks to big data! Deep learning is the foundation of predicting human decisions that allows data scientists to collect, analyze, and interpret large amounts of data. It can identify objects and situations and contributes to predictive analytics. With advanced AI instruments, humans have now the possibility to analyze large volumes of historical data batches and millions of pages of text to identify patterns, predict behaviors and foresee potential issues.
Are humans that predictable?
If governments around the world decide to apply predictive analytics and artificial intelligence for crisis prevention, chances are many of the usual problems nations face today will never reach the crisis level. Natural language processing (NLP), as well as machine learning and speech and image recognition, can contribute to creating policies that focus more on anticipating than reacting to problems. This means that AI can help nations prevent various crises, from fraud and cyber-attacks to opioid epidemics and human trafficking.
The good news is that governments have already started using AI as a tool to solve problems before they even happen. They use artificial intelligence for the efficient management of various public sectors, like defense, healthcare, and human services. For example, preventive analysis helps the police department of Durham, North Carolina, to identify patterns and connections in criminal activities and locate crime hotspots. Thus, the police can intervene faster and plan for a better officer deployment.
Artificial intelligence can also contribute to preventing crowd-related incidents. Sometimes, all it takes is a small trigger, and crowds can easily panic and go out of control. AI-based models have been recently developed to simulate crowd behavior by analyzing and learning from historical crowd movements. They take into account both physics and cognitive factors, including the emotions of individuals in the crowd. The end-game of such models is to prevent crowd catastrophes by using strategic positions of fences and people, and other similar measures.
Another interesting use of the predictive models based on artificial intelligence is homelessness prevention. For example, the US Department of Veterans Affairs' National Center uses the analysis of big data to create models that can estimate future levels of homelessness. In other words, they want to identify the veterans at risk and adopt preventive measures to avoid this consequence.
Due to our increased online presence and personal data sharing, artificial intelligence has now the power to predict certain human reactions. However, its power is not absolute. Many times people react without the logic established by models and patterns and have the capacity to outsmart any system that tries to "logify" their behavior. Artificial intelligence is not to be feared but used for the greater good!