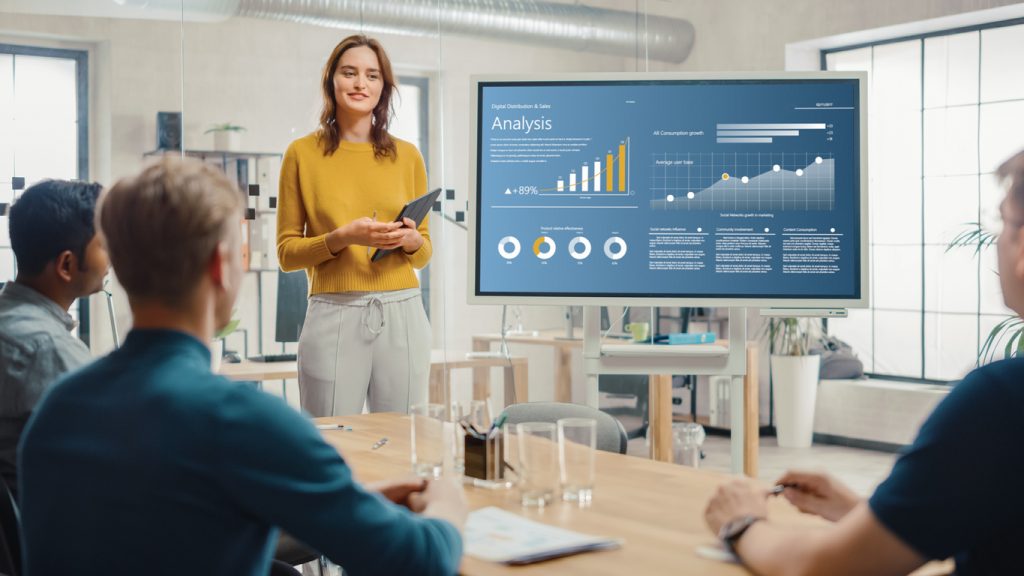 The US might have been the center of the SaaS industry for many years. But the time has come for them to take a bow and let the EMEA region show its hand. European SaaS companies are getting closer to ruling the world. They are joined on the podium by the Middle East and Africa.
Short for Software-as-a-service, SaaS is a type of cloud computing that removes the need for hardware acquisition, provisioning, and maintenance, and makes obsolete the installing and running of individual applications, canceling software licensing, software, and support.
The pandemic may have brought an economic slowdown in many fields, but the SaaS industry has been untouched by the uncertainty 2021 has brought upon the world and keeps growing and making history. Why is that? The pandemic has made more businesses reliant on remote work. And the SaaS industry has the necessary solutions for increased efficiency and productivity.
SaaS is one of the most powerful industries in the world, with a value estimated at $146 billion on a global level, and a forecast of a growth of $26 billion for 2022. The estimated annual growth rate of SaaS is estimated to be 18.25% between 2018 and 2023. Positive trends are to be expected in the private and public cloud models while the hybrid cloud model is slowly but steadily making its way there too.
The US giants need to make room for Europe's unicorns
The world is already used with US giant corporations like Adobe, Zoom, and Salesforce setting the tone in the SaaS industry. However, times have changed, and with them, new little unicorns (start-ups valued at more than $1 billion) have joined the party and carried things forward. Start-ups from Europe, Israel, and Africa are expected to carry much of the next generation of SaaS innovations on their shoulders. And this means more investors are becoming interested in the EMEA SaaS companies.
In 2020, investment numbers grew massively in European and Israelian private cloud companies, reaching the all-time high of $13 billion. The number is even more important if you discover this is half of the US market. Moreover, the market cap of private cloud companies in these regions reached $124 billion, a rather significant increase, especially when compared to the… $9 billion registered in 2016!
Fast-forward to 2021, and EMEA SaaS companies are making history. Hopin announced its $400 million Series C at a $5.56 billion valuation, becoming the fastest-growing company in history. Furthermore, Europe's first SaaS decacorn, the Romanian-born robotic process automation software firm UI Path became the largest public cloud company born in Europe, with a market cap of over $40 billion.
Celonis managed to secure the largest private SaaS investment globally – $1 billion Series D and has claimed the award for the most valuable start-up in Germany and New York, having a valuation of $11 billion. News from The United Arab Emirates and Saudi Arabia are of rapid growth in new data centers and service partnerships that rely on SaaS technology, while African enterprises show an inclination towards programming interfaces and micro-services based on SaaS solutions.
EMEA SaaS companies are not alone in the race: cue the investors!
EMEA investors have not lost sight of the impact SaaS has in the region and its popularity as a model for start-ups. The industry is becoming one of the most profitable in the EMEA region and investors are happy to pump more funds than ever into SaaS models. For example, Northcap, a Denmark enterprise, allocates funds exclusively to SaaS and B2B and B2B2C businesses focusing more on e-commerce, mobile, cloud computing.
Point Nine Capital, known as one of the most important European investors in the tech world, invests currently in SaaS and online marketplaces, while Mosaic Ventures, a London-based venture capital firm, supports cutting-edge technology and invests in European start-ups working with SaaS, AI and deep learning. AngelSquare has made SaaS start-ups their niche and is situated among the most popular investors in Europe, alongside DN Capital with offices in London, Berlin, and Silicon Valley.
Since Europe and Israel's private cloud funding has tripled in 2021 from the "modest" figure of $9-9.5 billion in 2020 to a promising $29-30 billion in 2021, European SaaS companies are now worth more than ever. Their valuations have almost doubled in 2021, and the number of new SaaS unicorns in Europe has increased from 44 in 2020 to 81 in 2021. Checkout.com, Celonis, and Talkdeks boast valuations of more than $10 billion.
2021 has seen total funding to SaaS of $78 billion in private capital in the west. However, while the US continues to lead in funding volume, Europe and Israel grow faster, with Israel emerging as a cloud unicorn factory. 95 new unicorns were minted in the US, Europe, and Israel in 2021, and 11 were born in Israel. The three regions are now the realm of 226 unicorns but the numbers are changing fast, especially since European "soonicorns" (companies with valuations at less than $1 billion but with annual revenues above $1 million) are making their presence noticed.