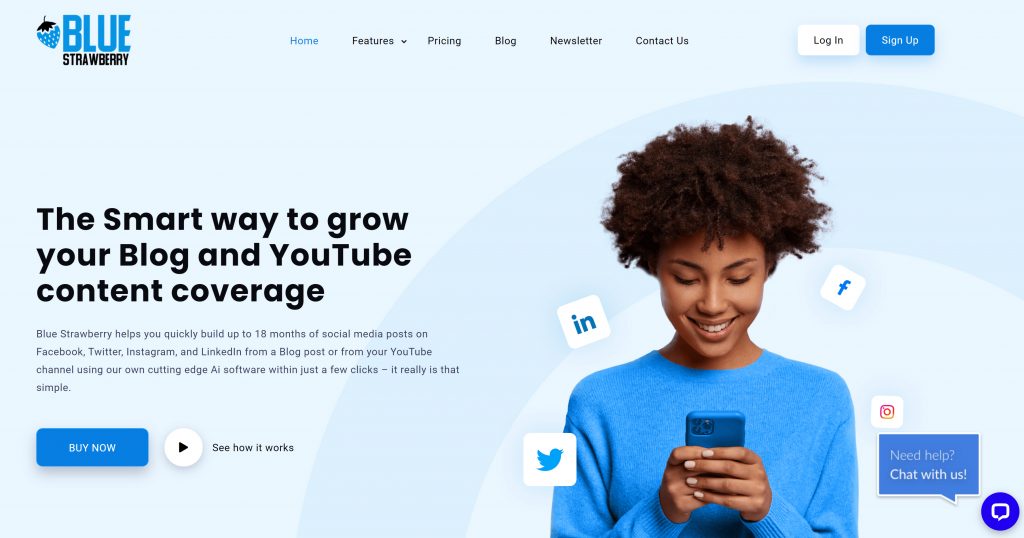 If you're looking for a quick and easy way to build up social media posts, Blue Strawberry AI is the perfect solution. Just enter the URL of the website and select the social media platform you want to post on, and Blue Strawberry will automatically generate a range of options for you to choose from. You can select from a range of templates, or create your own custom design. Once you're happy with your post, simply hit the "Publish" button and it will be sent live to your social media account. It's as simple as that!
Anyone who's ever been on social media knows that the key to a successful feed is a mix of content. That's why it's important to have a content calendar when you're scheduling social media posts. With a content calendar, you can map out what kind of content you want to post and when. For example, you might want to post some inspiring quotes on Mondays, throwback photos on Thursdays, and updates about your business on Fridays. By varying your content, you'll keep your followers engaged and coming back for more. And who doesn't love a social media feed that's fun and informative? So if you're looking to up your social media game, be sure to schedule your content in advance. It'll make all the difference!
However, a cheat exists, if you use Blue Strawberry, it will schedule content up to 18 months in advance for you and simply take all the pre-scheduling stress away from you and all in a couple of minutes. So why not give Blue Strawberry AI a try today? Click here to read more about Blue Strawberry.