As we continually strive for growth and excellence at Canterbury Ai Ltd, it brings me immense pleasure to announce a pivotal transition in our executive leadership team. This week, we warmly welcome Gina Piazza Ward as our new Co-CEO. Based in Minneapolis, Minnesota, Gina is no stranger to high-stakes leadership roles, and she brings with her a rich tapestry of experience and expertise.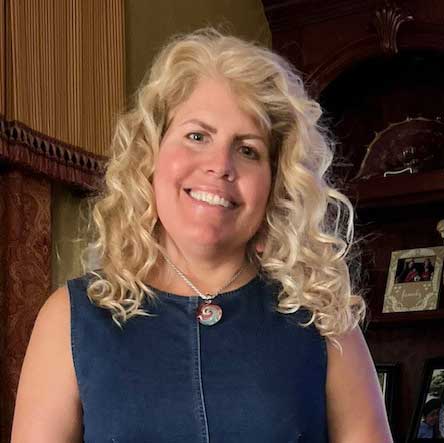 A New Era Begins at Canterbury Ai Ltd with Gina Piazza Ward
It's not just her remarkable 25 years in the business that makes Gina an outstanding asset for our team, but also the depth of her knowledge and her innate drive. Recognized as a fiercely motivated entrepreneur, Gina's experience is deeply rooted in the healthcare sector undergoing rapid evolution and transformation. Her unparalleled ability to identify and leverage emerging trends in healthcare has positioned her as a sought-after executive.
But what truly sets Gina apart is her unique approach to leadership and team-building. By tapping into her elite network of industry leaders, she has the prowess to assemble high-performing teams that are efficient and resonate with the company's core values and objectives. Her cross-cultural competency, both domestically and internationally, stands testament to her global vision and her aptitude to nurture trusted business partnerships.
As Gina begins her journey with us, she will collaborate closely with the current CEO, Wesley Baker, to elevate our financial aspirations for Canterbury Ai Ltd. As time progresses, she will be shouldering many of Wesley's current responsibilities, working alongside Bing, the Chief Business Officer and leading the team to greater heights. Wesley will then have an eventual transition to a chairman-like role that will allow him to focus more on the broader strategic direction of the company and the potential business opportunities that lie ahead.
We are confident that under Gina's leadership, Canterbury Ai Ltd will continue flourishing. Her expertise in creating distinct corporate branding and her high emotional intelligence ensures that our brand is poised for global recognition. Moreover, her empathetic and magnetic personality has always fostered superb working relationships with stakeholders, ensuring successful outcomes.
As we step into this exciting new phase, we extend a warm welcome to Gina. Together, under her stewardship, we will write the next chapter in the success story of Canterbury Ai Ltd.