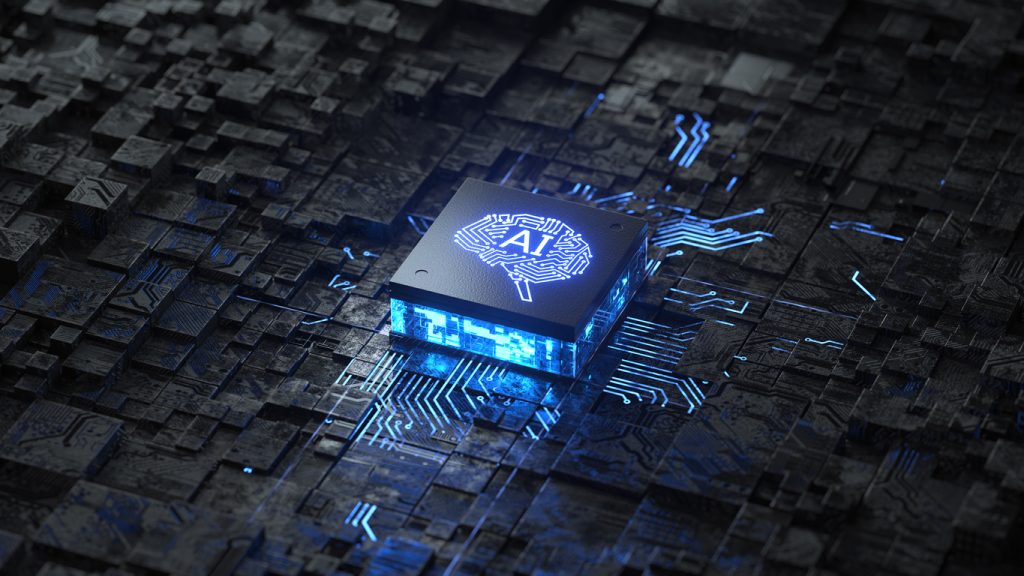 Scientists are eagerly expecting for Ai to help science hardware and dramatically change the way science is done. AI has the power to expand the capabilities of computer-based learning, but it can also become a vital instrument for scientists to conduct experiments faster and with a higher level of precision.
If up until recently humans learned about nature through observation, artificial intelligence comes as a new tool in their infinite search for answers. Artificial intelligence can easily find its place between observation and the other method applied by scientists to solve riddles – simulation (the generation of hypotheses that can be tested through observations).
AI's main contribution to science is its capability to obtain and go through an overwhelming amount of data in the continuous pursuit of understanding everything around us.
AI is set to revolutionize science
Take, for example, astronomy. This field benefits greatly from AI-powered tools that allow astronomers to analyze the massive volume of data generated by their observation instruments. AI instruments can help them search for galaxy clusters in telescope images where millions of stars are putting on a show for their chance of getting a name. Moreover, they can help isolate interesting features and signals from the vast noise created by our universe.
On the other end of the scale, artificial intelligence can make an impact in biochemical and biophysical research that focuses on solving the mysteries behind complex microscopic processes. For example, AI-powered instruments can contribute to a better understanding of complex organic chemistry. A pilot project funded by the John Innes Center and The Alan Turing Institute investigates how machine learning can model and predict the process of triterpene biosynthesis in plants. Recent results have shown that machine learning models can predict outcomes of organic chemical reactions.
Artificial intelligence is welcomed with open arms in large international experimental facilities too. Using AI and machine learning, scientists can go through data on neutron and x-ray experiments and analyze them faster and more accurately. AI-powered instruments can speed up the process of data analyses and improve measurement strategies to unveil patterns and essential features in the data.
AI as a tool for progress and efficiency
The time has come for artificial intelligence to learn science. Scientific literature is vast, and researchers often find it hard to keep up with all the new publications and ideas. However, the algorithms behind AI-powered tools can tame the flood of information, extract scientific content, and provide services like filtering, ranking, and grouping search results. For example, Iris is an AI-powered tool that boasts an incredible storage and processing capacity that can "map out the science around a TED talk" as it can "analyze the scripts of the talks".
Because when it comes to science everything comes back to data, artificial intelligence is exactly what scientific instruments need to speed up its analysis and processing. Whether we're talking about AI instruments meant to help scientists predict protein structures using genomic data based on machine-learning approaches or AI tools designed to help us understand the effects climate change has on regions and cities, artificial intelligence has a major impact on the work of scientists around the world.
Furthermore, deep learning, a proud representant of AI, is incredibly useful in the field of Instrumentation & Measurement, helping scientists deal with challenges related to measurement, calibration, defect diagnosis, detection, and prediction.
Artificial intelligence is now essential in the laboratory environment where a wealth of data needs to be collected, analyzed, and prioritized in a short interval time. Moreover, AI-powered hardware can turn the mass of information into usable data and provide access to laboratory managers for accelerated laboratory operations and better strategies, increased efficacity, and maximized ROI.
AI technology needs solid yet flexible computing hardware
It is already obvious for many that artificial intelligence technology has already or will soon find its place in most scientific sectors, including medicine, astronomy, quantum technologies, nanoelectronics, and nanomechanics. AI is expected to help with the screening of new materials, computer vision in microscopy, and radiography and tomography. However, for AI to achieve its true potential, it needs solid computing hardware that hasn't yet reached the level of effectiveness and flexibility required for greatness.
Small business companies that operate in the field of AI-powered scientific instruments have now the opportunity to create AI hardware that can accelerate discoveries and progress. Companies like Graphcore have already shown their hand with their Intelligence Processing Unit (IPU) technology while Sony has set a Grand Challenge in biomedical sciences. Several UK start-ups focus on AI-related software and hardware, and many UK universities study the machine learning techniques required for automating science.
From the ability to monitor refrigeration units to ensure the protection of scientific samples and control laboratory environments to powering methods for localizing proteins using fluorescence microscopy and combing through the huge amounts of sequence data of genomics using various apps, artificial intelligence is set to become indispensable for science.