Surf forecasting is a tedious endeavor due to the ocean of data available, and it seems that it continues to be a guessing game, but AI can help with Surf Forecasting. If we were to compare today's surf forecasting with past forecasting when the only way to predict swells was to step on the sand and see the ocean, we can say that technology has made substantial progress.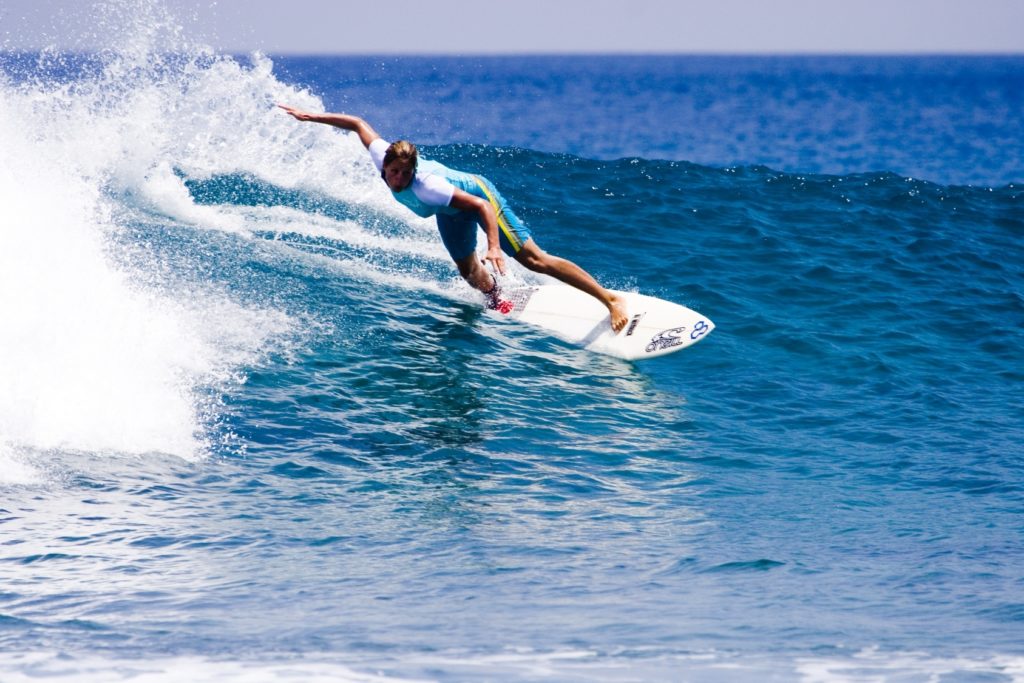 Currently, surfers can access data about surf forecasting on their smartphones based on global swell models. They have the possibility to see if their local beach will deliver the much-awaited waves in the weeks to follow for them to be there to welcome them. However, no surf forecasting comes close to being 100% accurate and continues to require some guesswork. Or not yet!
Surf forecasting variables and models
Currently, surf forecasting is based on multiple variables. Once analyzed and calculated, these variables can deliver estimative wave predictions. Everything starts with the presence of wind, the number one responsible for wave creation. Wind forecasting can help identify the chances of swells in a specific location based on secondary variables. As expected, wind forecasting is not accurate science, and the more extended the forecast is, the more chances are for it to be erroneous.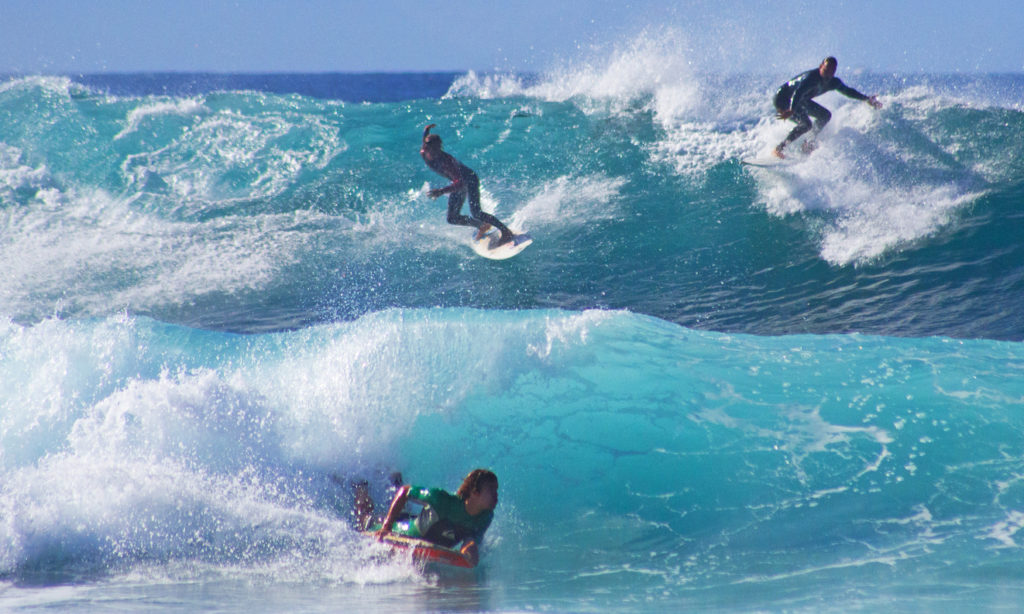 Surf forecasting is not only useful for surfers but also for sailors and fishers, who need to know when to expect swells, as well as the size of the breaking waves, the angle of the wave train, and the wave duration. Based on these variables, and many more, like tides, currents, and seasonal effects, models can predict if the waves to be expected will be ideal for surfing.
Another significant factor that contributes to surf forecasting is weather forecasting. Weather predictions models like the Global Forecast System and the North American Mesoscale Model improve swell prediction and contribute to more accurate surf forecasting. Sub-products of weather predictions like swell model data, live wind data, and user beach reports add their contribution to the final result for better outcomes.
Experienced surfers know how to analyze weather charts and live data provided by weather stations to predict wave behavior in certain surf breaks. However, nowadays, they rely on the recommendations made by surf scientists that can take the predictions one step further and even recommend the type of appropriate wet suit to wear.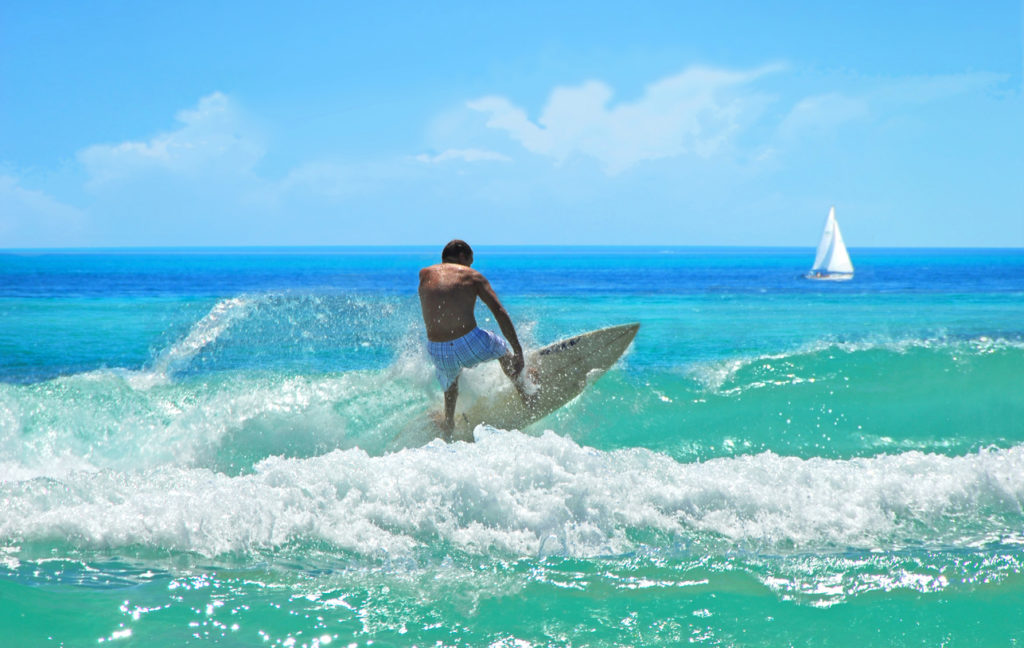 AI to improve swell models and deliver accurate surf forecasting
Modern surf forecasting is based on a gargantuan amount of data that needs processing and interpreting. Swell models are products designed to interpret open source weather data worldwide to cast surf predictions. Add to this surf-related variables, and swell models already can create surf forecasts for hours or even days in advance. But what hides behind swell models? As expected, swell models are generated by supercomputers that work with complicated mathematical calculations. Once processed, analyzed, and interpreted, the calculations are delivered as graphics and models accessible to surfers worldwide.
Delivered as surf reports, these data provide information regarding the size of the wave, speed and direction of the wind, swell interval, and air and water temperature. However, their calculations are not yet as accurate as surfers wish for them to be. As accurate as this technology can be at times, there are other times when it fails spectacularly. Surf forecasting might help you make an idea about the swells, but it still needs improvement to guarantee accuracy.
Artificial intelligence has the potential to eliminate errors and take surf forecasting to a higher degree of accuracy. Machine learning can predict future swells based on past swells that happened in certain spots and allow for computers to teach themselves and navigate weather forecasting, bathymetry, and ocean currents to find nuanced relationships in the sea of data. The physics-bade models will be introduced in a high-performance computing infrastructure to obtain the results of complex equations coded into numerical models of wave transport.
Obviously, the accuracy will continue to depend on human observations as with weather forecasting. Regardless, the future will bring automated forecasting based on the measurement of wave conditions, ocean currents, and wind data. The AI models will generate forecasts at certain intervals and deliver model outputs and wave heights and periods. New AI platforms will allow the selection of ideal conditions for a certain surf spot based on past experiences and personal preferences. Consequently, the users will receive a notification when the perfect conditions are met and the elements align.