As we ascend further into the digital age, we find ourselves standing on the brink of a new frontier – a world defined by the pulsating rhythms of binary codes and the swift undercurrents of data streams. The wheels of progress relentlessly turn, heralding a world where Artificial Intelligence (AI) is not just a companion but a partner in shaping the future. Today, let's journey together into this remarkable terrain of AI, exploring the burgeoning trends that define it.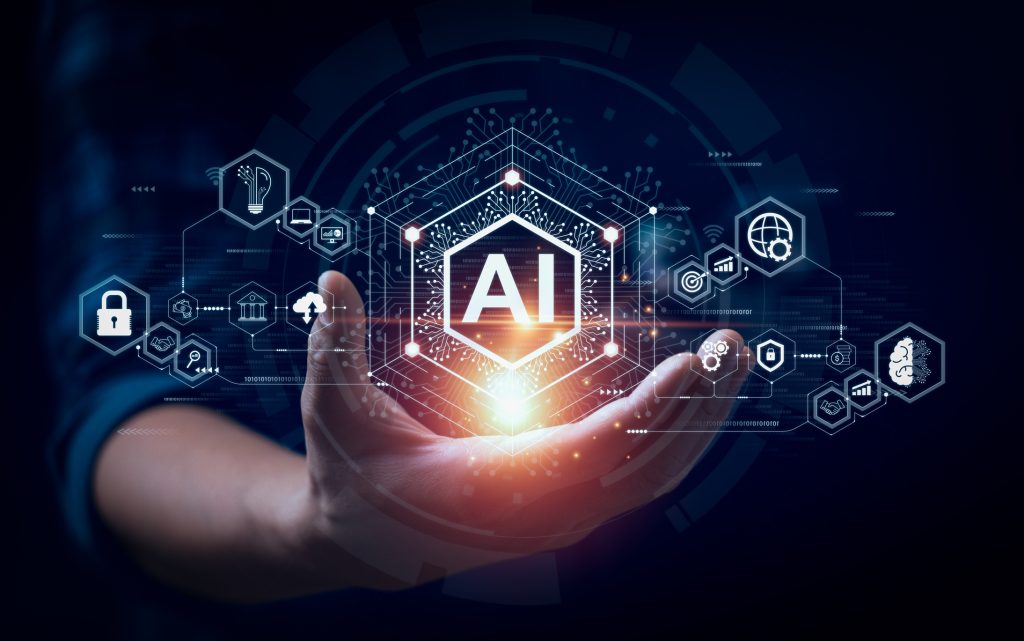 Quantum AI – Leap into the Future
Imagine the processing power of an AI system so advanced that it solves problems in seconds that would take conventional computers thousands of years to crack. Quantum AI is no longer a nebulous concept found only in the annals of quantum physics or the realm of science fiction. Leveraging the enigmatic properties of quantum particles, quantum AI promises a computation capacity previously unimagined, leading to breakthroughs in cryptography, drug discovery, and even climate modelling.
Explainable AI (XAI) – The Mystery Unveiled
In the past, AI's decision-making process was as mysterious as the dark side of the moon. But as AI infiltrates sensitive domains such as healthcare, finance, and law, we can't afford to keep it as an enigmatic black box. Enter Explainable AI. XAI unravels the AI decision-making process, illuminating it in human-understandable terms. This transparency bolsters trust aids debugging, and ultimately ensures AI technologies are responsible and equitable.
Edge AI – A Step Towards Autonomy
One of the significant challenges AI faces is latency – the time taken for data to be sent to the cloud, processed, and returned. This delay can be catastrophic, especially in time-sensitive situations like autonomous vehicles or robotic surgery. Enter Edge AI. By processing data locally on the device (the 'edge' of the network), Edge AI minimizes latency, ensuring real-time operation. It also enhances privacy by keeping data on the device, fostering a safer digital ecosystem.
Emotional AI – Breathing Empathy into Machines
Emotional AI, also known as Affective Computing, aims to endow machines with the ability to recognize, interpret, and respond to human emotions. This AI trend is revolutionizing industries from healthcare to customer service, creating empathetic user interfaces and facilitating more human-like interactions. As Emotional AI matures, we can look forward to a world where AI understands not just our words but also our emotions, leading to more intuitive and personalized experiences.
AI in Cybersecurity – The Digital Shield
With increasing digitalization comes escalating cybersecurity threats. Here, AI emerges as a knight in shining armour. AI algorithms can detect patterns and anomalies in vast amounts of data, identifying potential threats even before they strike. Additionally, AI's predictive capabilities can anticipate future attack strategies, fortify defences, and safeguard our digital world.
Decentralized AI – Power to the People
Traditionally, AI has been a centralized system, relying on large, powerful data centers. However, there's a shift towards decentralization, where AI operates on peer-to-peer networks, enhancing accessibility, reducing costs, and democratizing AI technology. Decentralized AI also promises more robust data privacy, as data no longer needs to be stored in a central server, reducing vulnerability to cyberattacks.
As we navigate the intricate latticework of the digital age, these AI trends are reshaping not only technology but the very fabric of our society. They're the forerunners of a tomorrow where AI is an irreplaceable ally, co-creating a world marked by innovation, efficiency, empathy, and security.