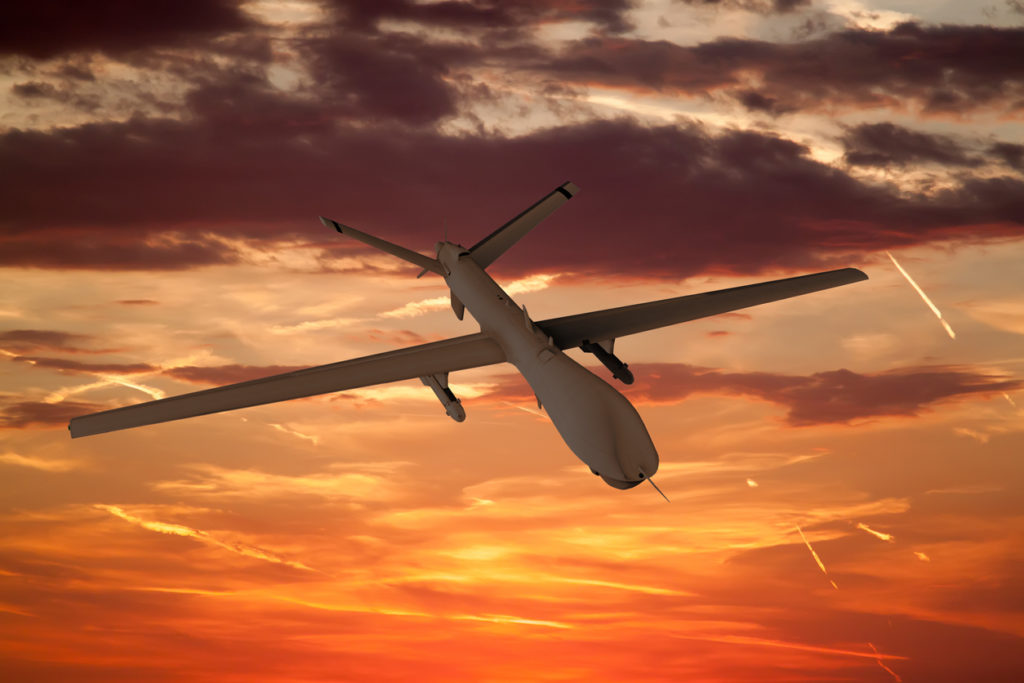 The key in combat is to always be one step ahead of your enemy. Soldiers are trained to maintain a high level of alertness when driving combat vehicles on dangerous and unfamiliar terrain. Artificial intelligence can increase their chances of success when incorporated into autonomous vehicles. Or at least that is what the U.S. Army Combat Capabilities Development Command thinks. Their Army Research Laboratory Artificial Intelligence for Maneuver and Mobility (AIMM) works on several programs that aim to create autonomous army vehicles equipped with artificial intelligence capabilities.
Artificial intelligence is incorporated into army vehicles to increase the range and power of ground troops. In other words, the Army Research Laboratory will create robotic combat partners for more successful military missions. The autonomous vehicles will increase the soldiers' alertness and reduce distractions on the ground.
Military autonomous vehicles vs. civil autonomous vehicles
Dr. John Fossaceca, AIMM program manager has a clear picture of how artificial intelligence will help improve autonomous vehicles for soldiers: "The main purpose of this essential research program is to build autonomous systems that help the Army effectively execute multi-domain operations." Moreover, he adds: "We don't want soldiers to be operating these remote-controlled vehicles with their heads down, constantly paying attention to the vehicle to control it. You want these systems to be fully autonomous so that these soldiers can do their jobs and these autonomous systems can work as teammates and perform effectively in the battlefield."
While civil autonomous vehicles are designed to function on paved roads and highways, things are more complicated for military vehicles. Artificial intelligence needs to find the right solutions for army vehicles that will face rough roads and severe operating conditions. They will have to find their way on unpaved roads and through deserts and forests. AI tools integrated into military autonomous vehicles will need to perform more than self-driving functions. They are expected to contribute to a more efficient decision-making process and, basically, collaborate with soldiers for the success of the mission.
Unlike civil autonomous vehicles that rely on a vast amount of data and computing resources, battlefield autonomous vehicles need to find a way to work with significantly less data. Computer processors have to be as light as possible. Researchers need to find a way to overcome the obstacle of either not enough data or corrupted data. Moreover, they need to take into consideration that their data might be tampered with by adversaries. Also, scientists need to move from "supervised learning" that requires massive designs to models that require less human intervention and manual control.
Artificial intelligence in autonomous military vehicles saves lives
The goal of AIMM is to develop artificial intelligence systems that will have the capability to efficiently assess the environment. Autonomous military vehicles will be equipped with the necessary AI tools to determine the safest routes and assess the environment. They will search and identify circumstances that might reveal possible ambushes and hostilities along the way. This capability can easily make the difference between life and death.
In order to achieve such a high level of performance, researchers and scientists working for AIMM strive to create a cutting-edge autonomy software stack, as well as a vast collection of algorithms for advanced autonomous army vehicles. The AI software will create a virtual brain programmed to answer and adjust to the battlefield conditions. From navigation, planning, and timing to perception and decision-making, the algorithms will ease the burden that falls on the soldier's shoulders and increase the chance of a successful mission.
The army is working to create vehicles that ensure the freedom of maneuver with the minimum risk to soldiers. Scientists want to create more than just a piece of equipment. They want to deliver a partner in battle. The vehicles will need to learn, adapt, and act under uncertain situations.
In other words, the military expects from scientists and artificial intelligence to deliver intelligent computers on wheels. And, as much as this sounds like science fiction, it will soon come to reality. The army will have robotic combat partners that will make a real difference on the ground.