Artificial intelligence (AI) has the potential to transform many areas of our lives, and one of the most exciting applications of AI is in the field of healthcare. In recent years, AI has been increasingly used to improve diagnosis, treatment, and patient outcomes. Here are some of how AI is already changing the healthcare industry and what we can expect in the future.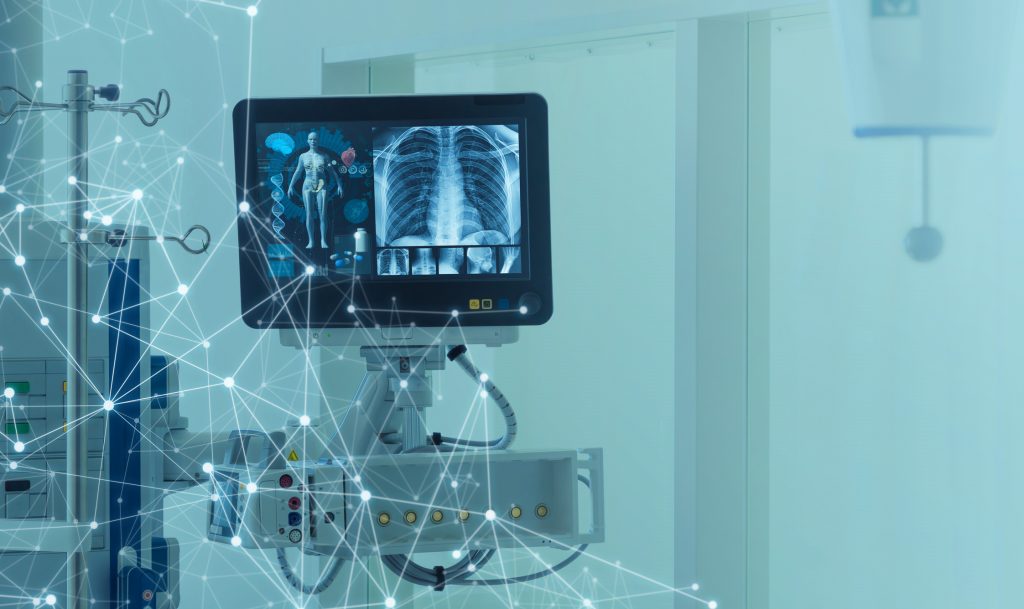 Improving Diagnosis and Treatment:
One of the most promising applications of AI in healthcare is improving the accuracy and speed of diagnosis. AI algorithms can quickly analyse vast amounts of medical data, such as medical images, laboratory results, and patient histories, to identify patterns and anomalies that may not immediately appear to human doctors. By using AI to identify potential issues early on, doctors can intervene and begin treatment earlier, potentially improving patient outcomes and reducing the risk of complications.
AI can also help doctors develop personalised treatment plans for their patients. By analysing patient data and medical research, AI can help doctors determine the most effective treatment for each patient. This can be particularly useful in cases with many potential treatments or patients with complex medical histories that require careful consideration.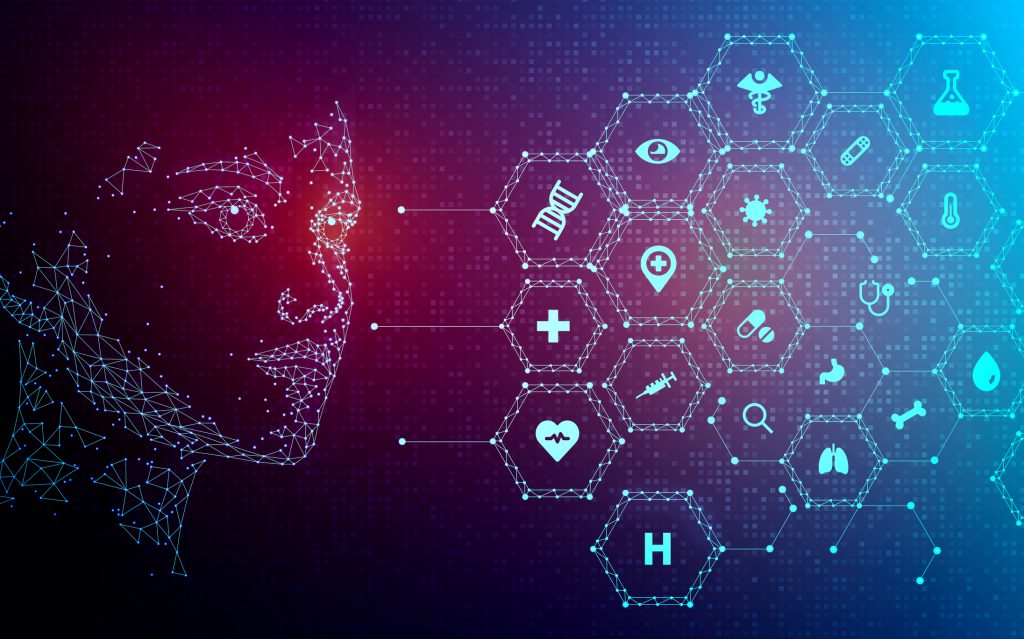 Streamlining Administrative Tasks:
In addition to improving diagnosis and treatment, AI can help streamline many administrative tasks required in healthcare. For example, AI can be used to analyse medical records and identify patients who are at risk of developing chronic diseases. This can help healthcare providers intervene earlier and prevent the onset of these conditions.
AI can also automate many repetitive and time-consuming tasks that healthcare providers must perform, such as data entry and medical billing. By automating these tasks, healthcare providers can free up more time to focus on patient care.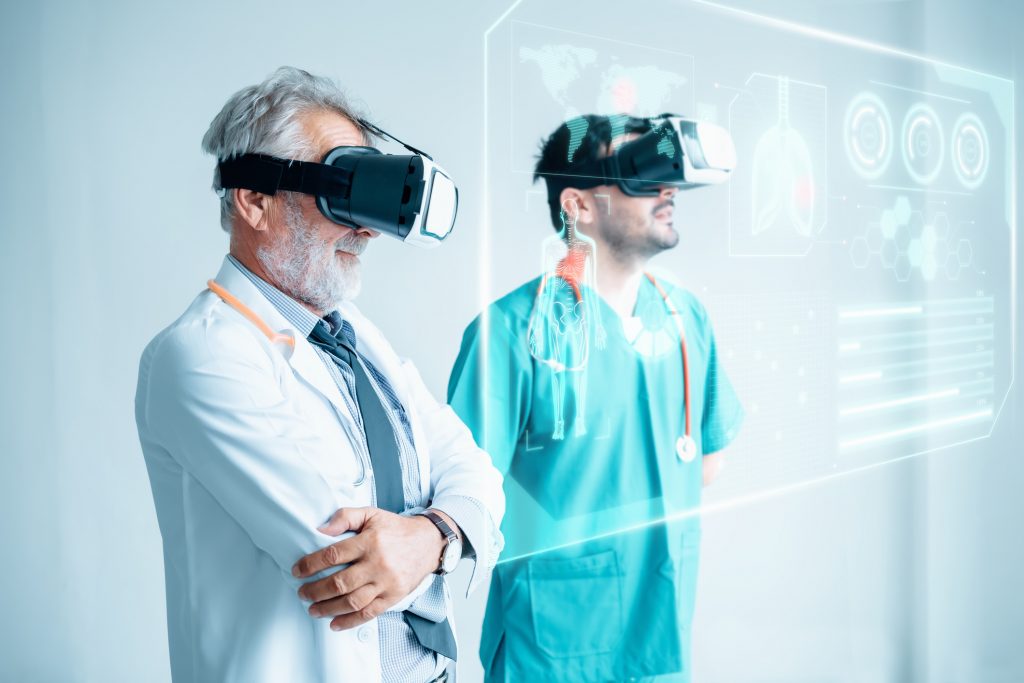 Enhancing Patient Experience:
Another way in which AI can change healthcare is by enhancing the patient experience. For example, AI-powered chatbots can be used to answer patients' questions, provide guidance on treatment options, and offer emotional support. This can be particularly useful for patients who cannot visit a healthcare provider in person or who need support outside regular business hours.
AI can also be used to improve patient outcomes by providing personalised health coaching and monitoring. By analysing patient data, AI can provide customised recommendations for diet, exercise, and lifestyle changes that can help patients improve their health. Additionally, AI-powered wearable devices can monitor patients' vital signs, such as heart rate and blood pressure, and provide alerts if any changes require medical attention.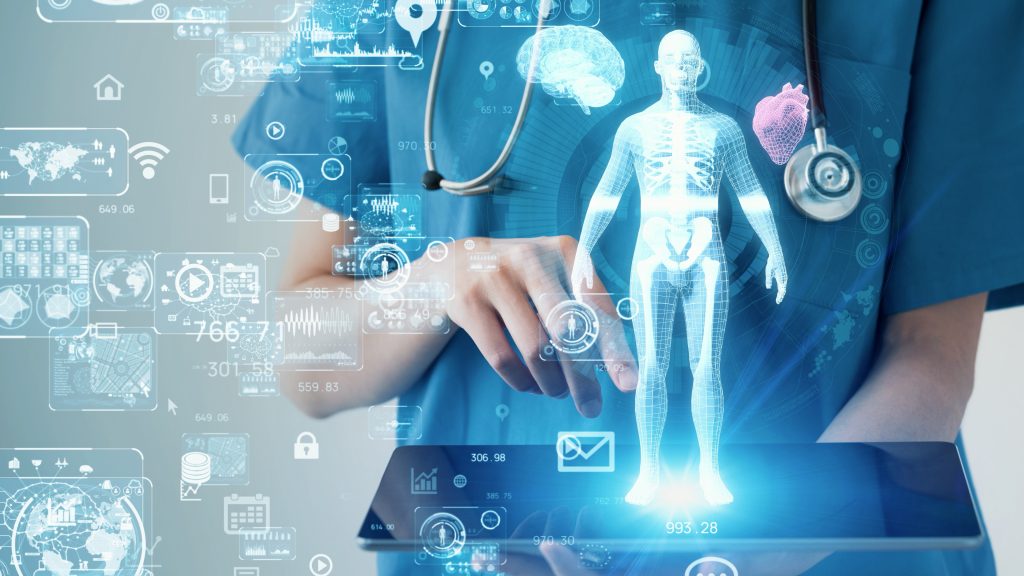 Advancing Medical Research:
Finally, AI has the potential to advance medical research by analysing large amounts of data and identifying patterns and correlations that might not be apparent to human researchers. This can help researchers identify new treatments and potential cures for diseases. Additionally, AI can be used to simulate medical procedures and treatments, which can help researchers determine the most effective course of action before conducting real-world trials.
AI has the potential to revolutionise the healthcare industry by improving diagnosis and treatment, streamlining administrative tasks, enhancing the patient experience, and advancing medical research. While there are still challenges that must be overcome, such as ensuring the ethical use of patient data and addressing concerns around job displacement, the potential benefits of AI in healthcare are vast. They could lead to significant improvements in patient outcomes and quality of life.